A.M. Best reported on the 15th that insured losses from the Japanese earthquake and tsunami disaster, combined with losses experienced from other disasters in Q1 such as the New Zealand quake and Australian floods, could hinder many reinsurers from hitting their underwriting profit targets for the full year.

The magnitude of losses from recent catastrophe events is already stretching some of the global reinsurers and there is a long way to go in 2011 with the potential for many more losses from natural disaster events such as the impending U.S. hurricane season. This is causing reinsurers to look long and hard at their capital arrangements and their own reinsurance cover and risk transfer arrangements.
A.M. Best suggest that if some of these reinsurers find they have already reached their loss limits for the year after only one quarter, they may look to buy further protection to take them through the rest of the year without damaging their capital reserves. They suggest that retrocessional cover could be limited and that some reinsurers may turn to the capital markets and seek to secure additional cover through the use of catastrophe bonds.
Despite the fact that certain catastrophe bond transactions are at risk of loss after the Japanese disaster the impression we get from the market is one of confidence in the cat bond as a form of spreading their risk and securing additional reinsurance cover on reasonable terms.
———————————————————————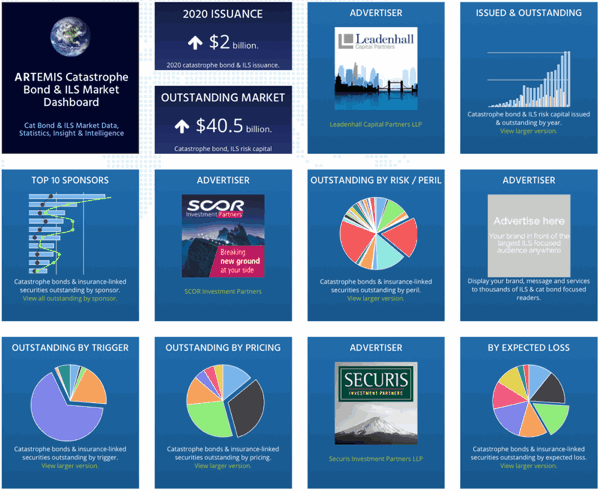 Analyse catastrophe bond market issuance using the Artemis Dashboard and Charts.
We've tracked more than 650 cat bonds and related ILS transactions since 1996, all of which are included in our extensive Deal Directory.
Use the Artemis Dashboard and our Cat Bond Market Charts to analyse this market!