Market Re Ltd. (Series 2015-1) – Full details:
This Market Re 2015-1 cat bond provides the sponsoring cedant, which remains unnamed, with a one year source of fully-collateralized catastrophe reinsurance protection for its Florida book of business.
The Market Re 2015-1 cat bond provides reinsurance coverage specifically for Florida named storms, with its protection afforded on an indemnity trigger basis.
The Market Re platform, launched in 2014, is JLTCM's own issuance vehicle that seeks to make accessing the capital markets cheaper for smaller deals and sponsors, with this 2015-1 transaction being the fourth issuance to use it to date.
———————————————————————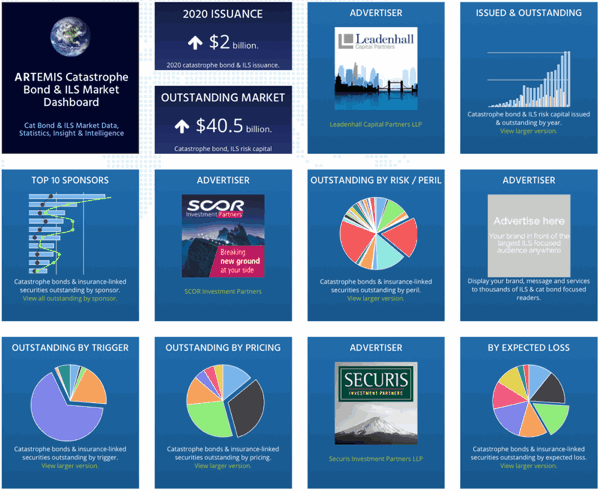 Analyse catastrophe bond market issuance using the Artemis Dashboard and Charts.
We've tracked more than 650 cat bonds and related ILS transactions since 1996, all of which are included in our extensive Deal Directory.
Use the Artemis Dashboard and our Cat Bond Market Charts to analyse this market!