Kamp Re 2005 Ltd. – Full details:
Kamp Re 2005 will protect Zurich American Insurance Corporation against U.S. hurricanes for three years and also against quakes on the New Madrid fault. The bond will be triggered if Zurich's losses from a single storm or quake rise above $1bn.
Swiss Re has also placed itself as a cedent in this deal by selling reinsurance to Zurich and buying into Kamp for protection.
Kamp Re was triggered by the 2005 hurricane season, particularly Katrina with the end result being that investors lost 75% of the principal in the deal. $45m was returned to investors (of the $190m) when the deal reached final maturity.
———————————————————————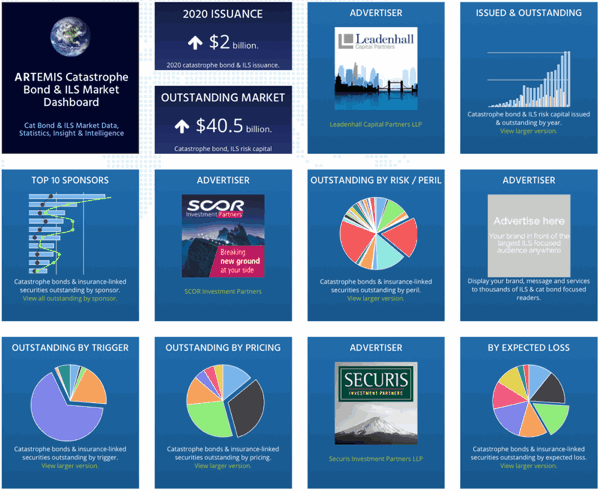 Analyse catastrophe bond market issuance using the Artemis Dashboard and Charts.
We've tracked more than 650 cat bonds and related ILS transactions since 1996, all of which are included in our extensive Deal Directory.
Use the Artemis Dashboard and our Cat Bond Market Charts to analyse this market!