Dodeka IV – Full details:
Dodeka IV is a private placed zero-coupon cat bond transaction which completed on the 1st June and provides an unnamed sponsor with reinsurance protection for a six and a half month period, to 16th December 2014.
Dodeka IV sees some new features come to Twelve Capital's private cat bond issuance platform. Unlike the two previous Dodeka transactions, Dodeka I and Dodeka II, the Dodeka IV issue is split into two tranches, providing $28m of cover between them. The protection from Dodeka IV is for U.S. wind and hurricane risks, but the tranches provide more granular exposure to Twelve's investors, with one tranche focused on Florida wind risk alone and the other on wind risks across the U.S. Gulf Coast states.
The Dodeka IV private cat bond provides the unnamed sponsor with per-occurrence protection for market-wide losses using an industry loss trigger. For the cat bond to trigger, market losses would need to exceed a pre-defined level in either Florida or the Gulf Coast states.
The transaction uses Property Claim Services (PCS) data on industry losses.
The Dodeka IV private catastrophe bond was issued using the Kane SAC Limited private cat bond platform, which is operated by global independent insurance manager Kane.
As with the other Dodeka cat bonds, the $28m of notes issued by Dodeka IV will be listed on the Bermuda Stock Exchange (BSX) to enhance the notes liquidity and providing Twelve Capital with improved options and additional transparency to trade the notes on the secondary market.
———————————————————————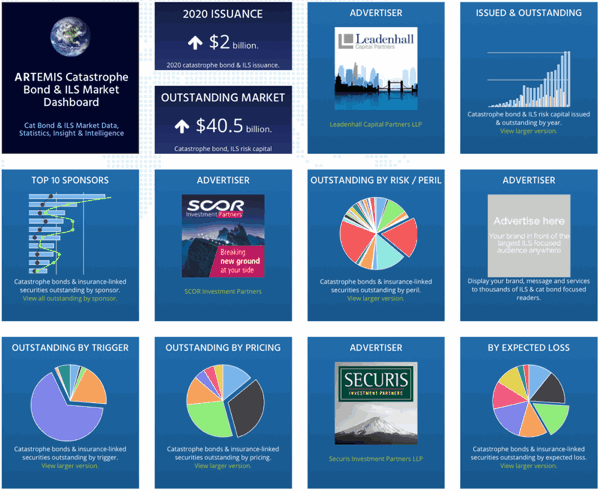 Analyse catastrophe bond market issuance using the Artemis Dashboard and Charts.
We've tracked more than 650 cat bonds and related ILS transactions since 1996, all of which are included in our extensive Deal Directory.
Use the Artemis Dashboard and our Cat Bond Market Charts to analyse this market!