The Golden State Re Ltd. catastrophe bond, which is designed to provide the California State Compensation Insurance Fund (SCIF) with protection for certain workers compensation claims resulting from major earthquakes has successfully completed and secured $200m of cover for the SCIF. This unique deal links earthquake intensity and severity to workers compensation loss totals, providing SCIF with a source of collateralized  index-based risk transfer on a per-occurrence basis over three years.
This is the first time that a catastrophe bond has been designed to provide protection to a provider of workers compensation coverage. It shows that cat bonds can do more than purely provide straight catastrophe cover for damage to buildings and infrastructure and we hope to see other innovative deals that cover a closely linked line-of-business from the losses it can be exposed to from peak perils. In this case it is covering the claims that the SCIF would have to pay from injuries or deaths caused in workplaces due to a severe earthquake.
The $200m of Series 2011-1 Class A notes which have been issued by Golden State Re Ltd. (a Bermuda based SPV) have been assigned a rating of 'BB+' by Standard & Poor's.
Full details on Golden State Re Ltd. can be found in our Deal Directory and our earlier article on this deal can be found here.
———————————————————————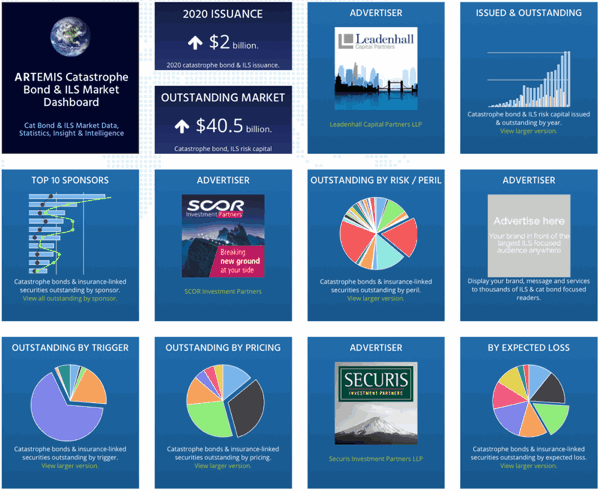 Analyse catastrophe bond market issuance using the Artemis Dashboard and Charts.
We've tracked more than 650 cat bonds and related ILS transactions since 1996, all of which are included in our extensive Deal Directory.
Use the Artemis Dashboard and our Cat Bond Market Charts to analyse this market!