Weatherbill have completed a novel weather insurance cover for the organisers of Belgium's largest outdoor culinary festival. Taste of Antwerp, in it's fifth year, takes place in August. It's essentially a food festival at which renowned chefs and caterers provide the entertainment in the form of small plates of their food to the thousands who attend.
Tickets are purchased on arrival at the event, with no advance booking or purchase available, this makes the festival extremely sensitive to the weather (particularly rain). Weatherbill is providing the organisers with cover which will pay out automatically should rainfall during the event exceed 9.7mm.
Full press release from Weatherbill available here.
———————————————————————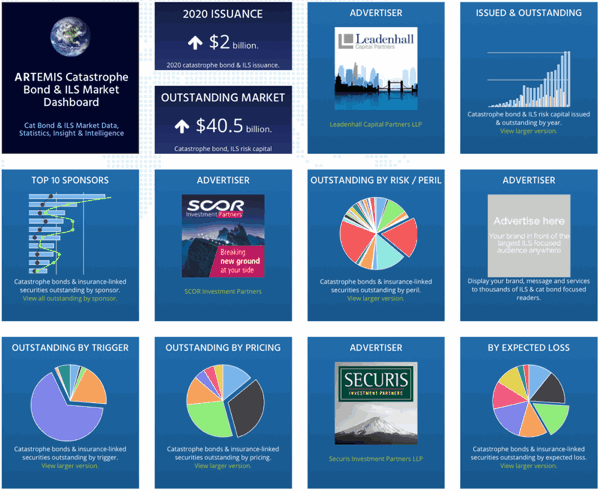 Analyse catastrophe bond market issuance using the Artemis Dashboard and Charts.
We've tracked more than 650 cat bonds and related ILS transactions since 1996, all of which are included in our extensive Deal Directory.
Use the Artemis Dashboard and our Cat Bond Market Charts to analyse this market!