WeatherBill have today launched a new product aimed at people from the U.S. who are going on vacation and want some piece of mind that should it rain they will get some financial compensation.

RainCheck is designed to provide ordinary holiday makers with a way to insure their trip against the prospect of being rained on. By simply entering their destination, the dates of the vacation and the cost of the trip customers can then take up different levels of cover. The cover will be triggered should it rain on days during the trip at the destination.
Behind the scenes there is some very clever technology which looks at rainfall data for the destination and works out a premium and payout amount. Behind all of this are of course insurance or weather derivatives which ensure that WeatherBill (and insurer State National Insurance Company who underwrite the program) aren't out of pocket.
This is another great weather risk management innovation from WeatherBill who are consistently first to market with their really simple, user friendly approach to weather insurance cover. I expect to see this product roll out beyond the U.S. as it's certain that holiday makers in Europe would jump at the chance of being able to cover their vacations in this way.
———————————————————————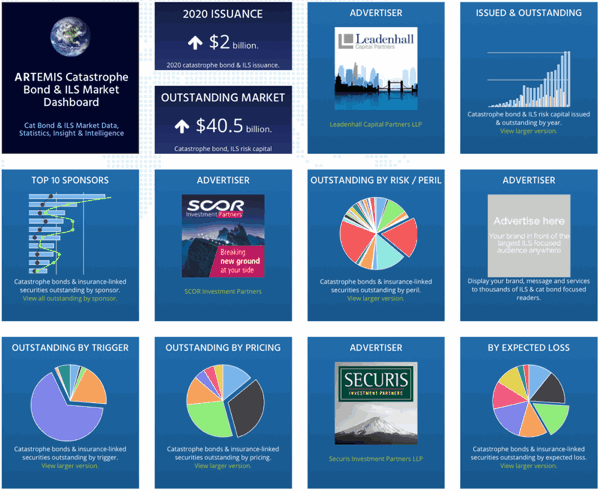 Analyse catastrophe bond market issuance using the Artemis Dashboard and Charts.
We've tracked more than 650 cat bonds and related ILS transactions since 1996, all of which are included in our extensive Deal Directory.
Use the Artemis Dashboard and our Cat Bond Market Charts to analyse this market!