We've been waiting to see reported figures for the 2008 weather contract volumes traded on the Chicago Mercantile Exchange (CME). Unusually, the place we've found them is in an article on Medill Reports, a publication from Chicago Northwestern University.
The numbers reported don't look good either. We'd expected to see the trade in weather derivatives, futures and options flourish during 2008 as end-users sought to protect their balance sheets from weather extremes. That seems not to have been the case, at least not in CME Group traded volumes.
The article on Medill reports that the CME experienced a significant drop in volume of trades last year. From January 2008 to January 2009, total futures traded on the exchange decreased 48%, down from $244m to $129m. That's a massive year-on-year decline. As for weather futures, the decline seen in that particular asset was even greater, down 54% year-on-year.
So what does this bode for the marketplace? Is it just the side effect of a global recession and should we expect to see volumes slowly return to normal in coming years? It would be interesting to see full monthly trading volumes in both weather and catastrophe contracts from the CME for 2008 to be able to compare them to other financial markets declines.
———————————————————————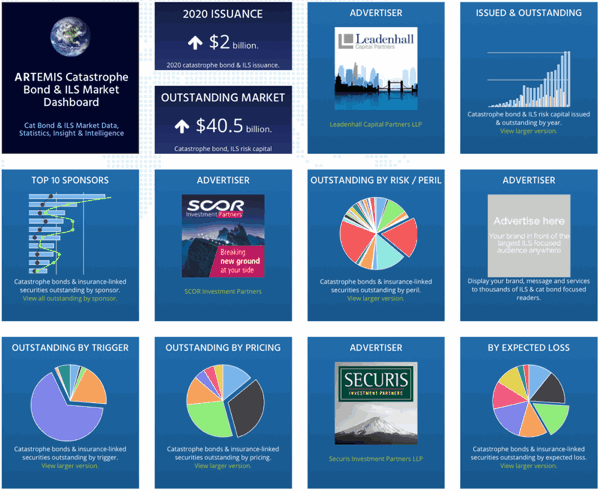 Analyse catastrophe bond market issuance using the Artemis Dashboard and Charts.
We've tracked more than 650 cat bonds and related ILS transactions since 1996, all of which are included in our extensive Deal Directory.
Use the Artemis Dashboard and our Cat Bond Market Charts to analyse this market!