The winter of 2011/2012 will be remembered not for extreme freezes, snowfall levels (although they were high in many areas) or winter windstorms (although the European season was marginally active, rather it will be remembered for being warmer than average. March 2012 was the warmest since records began in the U.S. and just the other day we wrote about reinsurer Renaissance Re's energy and weather risk divisions losses due to warm weather. So it's no surprise to hear that the winter weather has raised interest in weather derivatives.

This article on Risk.net says that experts on a panel discussion at the recent Energy Risk USA conference said that the weather derivatives market has received a boost from the unusually warm weather in the U.S. The warm weather caused natural gas prices to hit their lowest levels in a decade and as a result gas producers have shown growing interest in weather derivative solutions which would allow them to hedge price fluctuation.
Tom Paylor, of RenRe Energy Advisors, is quoted in the article as saying that power and gas producers are both showing interest in weather derivatives for next winter and enquiries are coming in earlier than usual.
Much of Europe has also experienced warmer than average temperatures this winter, particularly the UK, so we suspect interest will also have risen there as well. It will be interesting to see if this heightened interest really does translate into increased weather derivative transaction volumes.
———————————————————————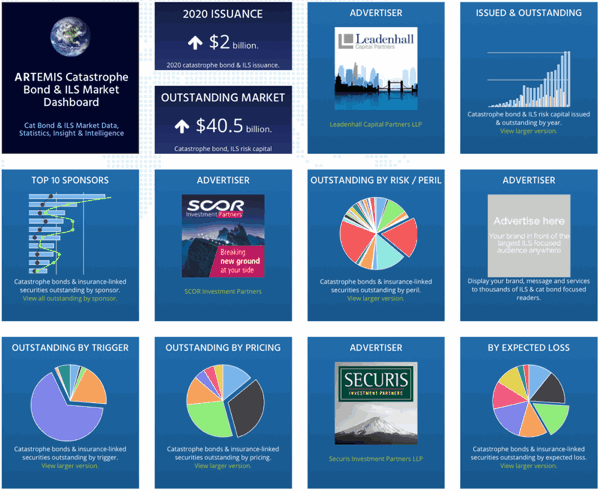 Analyse catastrophe bond market issuance using the Artemis Dashboard and Charts.
We've tracked more than 650 cat bonds and related ILS transactions since 1996, all of which are included in our extensive Deal Directory.
Use the Artemis Dashboard and our Cat Bond Market Charts to analyse this market!