Typhoon Maria has been given a medium chance of causing a significant local insured loss in the landfall region of China that it will affect, while expected torrential rainfall will also exacerbate economic and insured impacts across a wider region including the Yangtze river basin.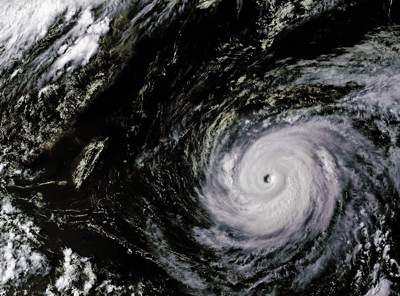 Typhoon Maria had been a category 5 or super typhoon equivalent storm as it tracked towards the Japanese southern islands, Taiwan and China.
Maria is slightly weaker on approach to China now, but Impact Forecasting, the catastrophe risk modelling arm of Aon's reinsurance broking division, said today there is a medium chance of a significant local insured loss.
Typhoon Maria's sustained winds are now estimated at 130 mph, a Category 4 equivalent typhoon, with wind gusts estimated as high as 160 mph, according to the Joint Typhoon Warning Center data.
Maria is a large storm with tropical storm force winds extending outwards up to 225 miles from the center and hurricane force winds of 75 mph or higher extending 75 miles outwards.
While typhoon Maria is not expected to directly impact Taiwan the effects of the storm will be felt, including strong winds, high seas and torrential rainfall.
But it is China that will bear the brunt now, with typhoon Maria set to make landfall in eastern China. Further weakening is expected on approach, but Impact Forecasting explained that while Maria will "rapidly dissipate as a tropical cyclone over land" the threat from rainfall and flooding will be high as "remnant moisture from the system will lead to significant inland flood chances as it tracks into the Yangtze River Basin."
Impact Forecasting explained:
Typhoon Maria, located approximately 345 kilometers (215 miles) south-southeast of Okinawa, Japan, is currently tracking west-northwest at 30 kph (18 mph). Maria has continued to maintain an impressive appearance on infrared satellite imagery, though there has appeared to be a gradual weakening of some of the deepest convection. The typhoon maintains a very well-defined eye, though it seems that Maria is in the process of an eyewall replacement cycle. The JTWC has set the initial intensity at 210 kph (130 mph) – 1-minute average wind speed; Category 4 on the Saffir-Simpson Hurricane Wind Scale – based on the latest Dvorak satellite estimates.

Upper level atmospheric analysis indicates a clear outflow channel which has allowed Maria to maintain its symmetric appearance. However, some of the outflow on the northern side of the circulation has slightly weakened in the past 24 hours. Additionally, sea surface temperature values have begun cooling along Maria's track which has further aided in the storm weakening from its maximum intensity a few days prior. Maria is being steered by a ridge of high pressure located to the northeast.

The typhoon is forecast to continue to slowly weaken during the next 12 hours despite the largely favorable atmospheric conditions in place. After that time, more rapid weakening will begin as Maria tracks just to the north of Taiwan and the circulation interacts with land. An official landfall is expected in the next 24 to 36 hours in Eastern China, and will rapidly dissipate as a tropical cyclone over land. However, remnant moisture from the system will lead to significant inland flood chances as it tracks into the Yangtze River Basin. The forecast computer model guidance remains in excellent agreement.
While insurance and reinsurance penetration is not as high in China as in other markets, typhoon Maria could be a strong enough storm to threaten to bring some losses into the reinsurance market, should it make landfall on an urban area.
Insurance, reinsurance and ILS interests allocating capital and capacity to Asian property programs will still watch typhoon Maria's path closely and while the location of landfall in China will determine the extent of losses, the following rainfall and flooding threat could exacerbate the eventual economic and local insured loss.
———————————————————————

View all of our Artemis Live video interviews and subscribe to our podcast.
All of our Artemis Live insurance-linked securities (ILS), catastrophe bonds and reinsurance video content and video interviews can be accessed online.
Our Artemis Live podcast can be subscribed to using the typical podcast services providers, including Apple, Google, Spotify and more.
—————————————