The latest catastrophe bond issuance sponsored by the Texas Windstorm Insurance Association (TWIA) could be set to increase in size, as we understand that the Alamo Re Ltd. (Series 2018-1) multi-peril cat bond is now targeting up to $400 million of collateralized reinsurance for the residual market property insurer.

It's TWIA's fourth cat bond and the second that will provide the insurer with reinsurance protection against losses from both Texan named storm risks and severe thunderstorm risks. The deal again sees TWIA working with the support of reinsurance firm Hannover Re, acting as the ceding reinsurer through its Hannover Rück SE entity.
The deal was launched almost a fortnight ago, as a $300 million catastrophe bond that would provide TWIA with reinsurance protection on an indemnity and annual aggregate basis, covering loss events that cause a $50 million or greater loss to the insurer.
But we're now told that the deal is marketing with a target of up to $400 million of protection for TWIA, as the insurer looks set to capitalise on capital market investor appetite for new catastrophe bond issues.
At the same time as looking set to upsize, the Series 2018-1 notes to be issued by Alamo Re, which have an initial expected loss of 1.65%, look set to price at a level at or below the initial guidance.
The notes were first offered to ILS investors with coupon guidance of 3.5% to 4%, but we understand that this has now dropped to a range of 3.25% to 3.5%.
We're told that the final pricing of the notes and so the sizing of the Alamo Re 2018 cat bond deal will happen later today.
Read all about TWIA's new Alamo Re Ltd. (Series 2018-1) catastrophe bond in the Artemis Deal Directory.
Register now for our upcoming ILS conference. Tickets on sale here.


———————————————————————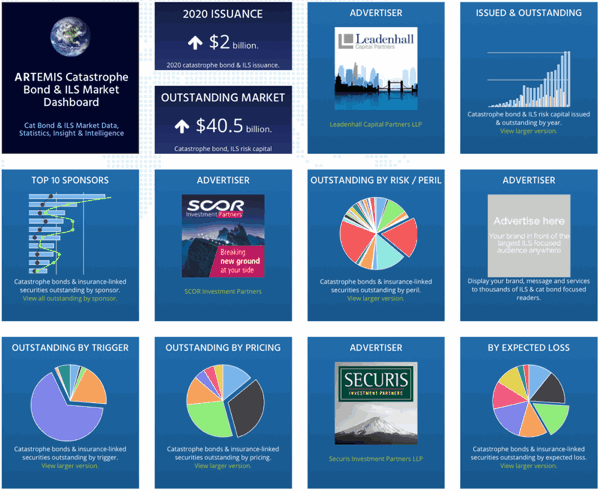 Analyse catastrophe bond market issuance using the Artemis Dashboard and Charts.
We've tracked more than 650 cat bonds and related ILS transactions since 1996, all of which are included in our extensive Deal Directory.
Use the Artemis Dashboard and our Cat Bond Market Charts to analyse this market!