Towers Perrin have announced a couple of high profile new hires within their Towers Perrin Capital Markets Inc. division. James Doona, ex Banc of America Securities, and Rick Miller, ex Swiss Re Capital Markets, have both joined the team as senior vice presidents. They will also serve as senior consultants within Towers Perrin's Risk and Financial Services business unit.
Both have a lot of experience and will be working with clients on a wide range of risk management activities around insurance-linked securities and industry loss warranties. Both have a great and respected track record in these areas and will add to the experience available to their clients.
Read the full press release here.
———————————————————————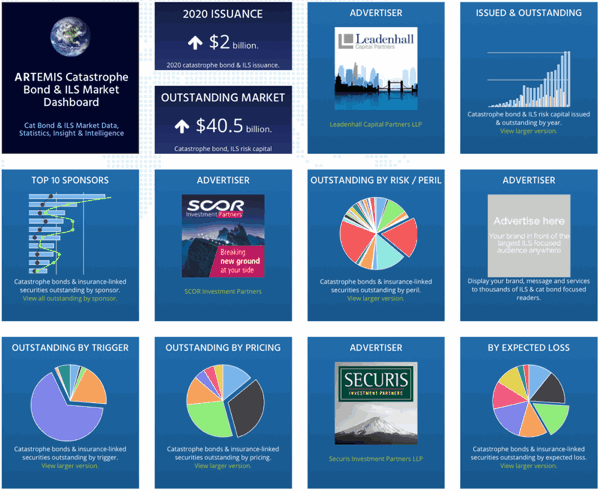 Analyse catastrophe bond market issuance using the Artemis Dashboard and Charts.
We've tracked more than 650 cat bonds and related ILS transactions since 1996, all of which are included in our extensive Deal Directory.
Use the Artemis Dashboard and our Cat Bond Market Charts to analyse this market!