Mariah Re Ltd. the catastrophe bond issued by American Family Mutual Insurance to provide itself with cover against U.S. thunderstorms, has closed and been rated by Standard & Poor's. S&P assigned its 'B' rating to the transaction.

The $100m single tranche of notes provide cover on an annual aggregate basis, with an initial attachment point of $825m and a maximum single event rate of $300m. A covered event is any severe thunderstorm with an event index of $10m or more. Covered losses are linked to PCS calculated industry losses, so there is no reliance on AmFam. AmFam will repay the reinsurance premium quarterly.
As this is the first time a catastrophe bond has been designed solely to cover thunderstorm risks we're pleased to see it successfully come to market. It's hoped that this could lead the way for insurers to cover single risks such as wildfire as well. That would please both insurers and investors alike. By separating risks into specific issuances it would give investors a better opportunity to diversify their portfolio than when a tranche of issued notes covers multiple perils.
Edit: S&P have contacted us to say that the second tranche listed on their website (as we originally mentioned was possible) was due to an error in their systems and this transaction is comprised of just the single $100m tranche of notes.
———————————————————————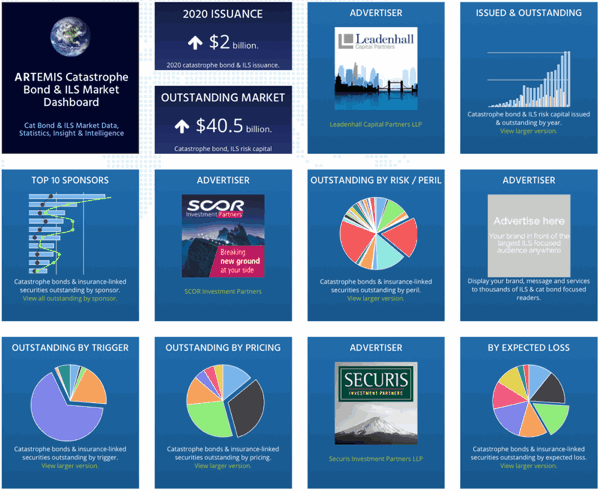 Analyse catastrophe bond market issuance using the Artemis Dashboard and Charts.
We've tracked more than 650 cat bonds and related ILS transactions since 1996, all of which are included in our extensive Deal Directory.
Use the Artemis Dashboard and our Cat Bond Market Charts to analyse this market!