Having written in the last week about the volume of catastrophe bonds which are listed on the stock exchanges  in Bermuda and the Cayman Islands I thought it would be a good idea to list them out by domicile for your information. We are going to include this information into a new catastrophe bond Deal Directory which we will launch in the near future so it will be updated as new transactions emerge. The name of each deal links back to any further articles or information we have about them on the blog. You can of course find details on these transactions in our catastrophe bond Deal Directory as well.

———————————————————————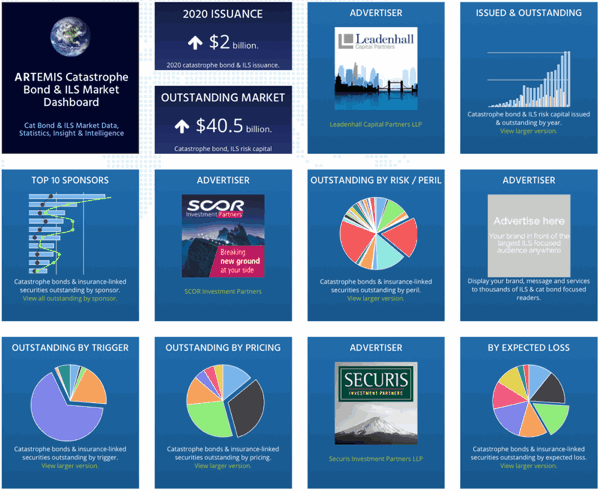 Analyse catastrophe bond market issuance using the Artemis Dashboard and Charts.
We've tracked more than 650 cat bonds and related ILS transactions since 1996, all of which are included in our extensive Deal Directory.
Use the Artemis Dashboard and our Cat Bond Market Charts to analyse this market!

Cat bonds domiciled in Bermuda
Cat bonds domiciled in the Cayman Islands
Note: These transactions are listed by issuing special purpose vehicle. In some cases there has been more than one issuance per SPV.