I'm very proud to say that the Artemis.bm blog hit a milestone this week as it is now one year old! It's been a busy year of ups and downs in the marketplace with many newsworthy items for us to comment on. We'd like to thank all of our readers, colleagues and partners for their continued interest in the market which spurs us on to keep providing you with an unbiased view of happenings in the risk transfer capital markets and weather risk arenas.
We're proud of the fact that the blog is so widely read now, here are a few figures which reflect the amazing growth we've seen in just one year.
The blog now has an amazing 354 articles on it, very nearly one per day over the first year of it's lifetime. All those articles are still available to you! On average, each article has been viewed more than 100 times with the most viewed article being seen an amazing 551 times (our predictions for 2009 article, put together with the kind help of our friends in the market).
I hope you continue to enjoy the blog and the rest of the Artemis.bm website. If you have any suggestions, feedback or ideas you'd like to share with us please comment!
———————————————————————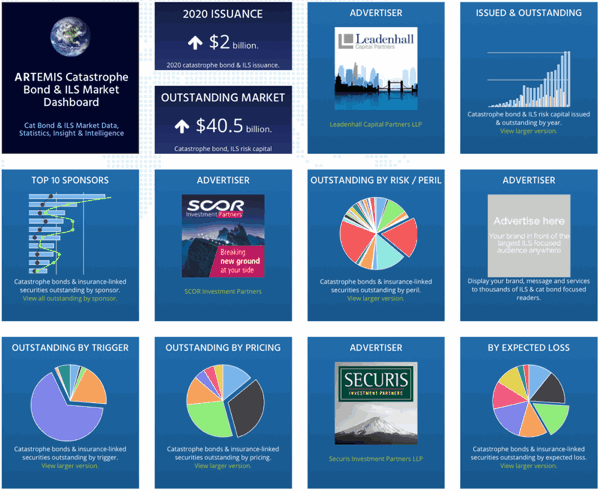 Analyse catastrophe bond market issuance using the Artemis Dashboard and Charts.
We've tracked more than 650 cat bonds and related ILS transactions since 1996, all of which are included in our extensive Deal Directory.
Use the Artemis Dashboard and our Cat Bond Market Charts to analyse this market!