Commercial risk transfer and insurance solutions provider Swiss Re Corporate Solutions, a division of the global reinsurance firm, has launched a novel parametric tsunami derivative product, designed to protect Japanese businesses against the financial impacts of tsunamis.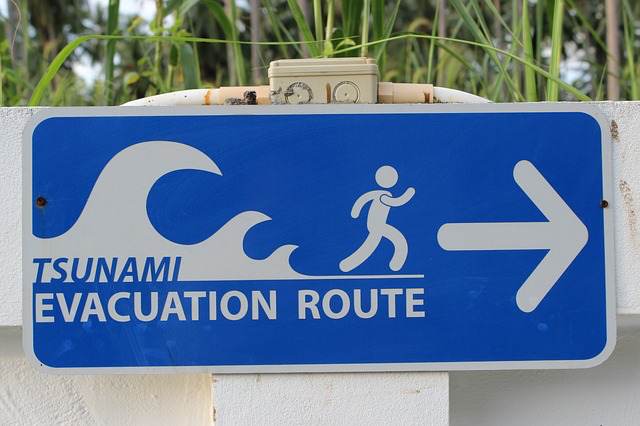 Swiss Re said that the product addresses an existing insurance protection gap, as tsunami exposures are not sufficiently protected against through normal indemnity covers, particularly infrastructure damage, as well as clean-up and recovery costs.
By structuring a parametric risk transfer solution delivered as a derivative product, Swiss Re's Corporate Solutions division is able to provide a tsunami insurance product that will respond quickly to claims, paying out based on the wave heights observed and it targets corporations and public organisations as potential clients.
The tsunami derivative product will provide protection buyers with a pre-agreed pay-out amount based on the height of the tsunami, with the waves recorded and validated by the Japan Meteorological Agency (JMA) acting as reporting agency.
A range of coverage limits are available for Japanese insurance buyers, from between $30 million and $100 million, and the firm says that payouts can be made within 40 days of an actual tsunami striking the coastline in Japan.
Coverages and pay-out options are available to protect business against tsunami's with a starting height of three metres and above.
"Earthquakes and ensuing tsunamis have devastated many areas of Japan. With this tsunami derivative, we're helping corporations to become more resilient," explained Koichi Fujita, Originator at Swiss Re Corporate Solutions. "Our new product provides financial relief that can help organizations recover and minimize business disruption following a tsunami. Pay-outs can be made extremely quickly, irrespective of actual losses and without any proof of loss. Once we receive the record from the JMA that states the tsunami height is above a pre-agreed level, the pay-out is triggered."
Tsunami's have devastated parts of Japan in the past and in recent history with the tragic occurrence of the Tohoku earthquake in 2011, which triggered a tsunami that was more than 40 metres high in places and travelled as much as 10 kilometres inland.
That tsunami is estimated to have caused economic damages of roughly $210 billion, demonstrating the scope of coverage that could be needed to protect against the most tsunami severe events.
This is a clever product that meets a real need for capacity, insurance and reinsurance, of which Swiss Re can of course provide both.
The exposure to tsunami's above 3 metres in height in Japan is enormous, as evidenced by the 2011 event and businesses, small and large, require ways to buy risk transfer protection against this peril.
But to-date the market has underserved this peril and the Swiss Re solution makes clever use of a parametric trigger and derivative structure to afford the coverage that in particular large corporations and organisations (factory owners, shipping companies, port authorities, local governments etc) really need.
It would be nice to think the uptake for such a product would be too much for Swiss Re's reinsurance capacity to handle on its own, as that would imply this protection gap being narrowed, and of course the capital markets and ILS funds could assist, but that will take time, so for now it is just good to see new products like this come to market.
View all of our Artemis Live video interviews and subscribe to our podcast.
All of our Artemis Live insurance-linked securities (ILS), catastrophe bonds and reinsurance video content and video interviews can be accessed online.
Our Artemis Live podcast can be subscribed to using the typical podcast services providers, including Apple, Google, Spotify and more.