Australian primary insurer Suncorp has burned through its catastrophe budget for the first-half of its financial year after suffering an estimated AUD $160 million to $170 million of losses from the recent severe thunderstorms and hailstorms that struck the Victoria and Melbourne region of Australia on December 19th.

Suncorp said today that as a result of the losses from the thunder and hailstorm event it now estimates that it has gone $60 million to $70 million above its natural catastrophe budget for the first-half of its current financial year, at December 31st 2017.
Suncorp had budgeted a $346 million allowance for its natural catastrophe losses through the six months to December 31st, but its estimates now show that it is likely to surpass that by as much as $70 million thanks to the impact of the Melbourne area hailstorm event.
Suncorp said that it expects to pay around 21,000 claims from the hailstorm, with the majority in its homeowner and auto book of insurance.
That could mean Suncorp gets to call on its catastrophe reinsurance coverage later this year, with up to $269 million of the deductible for its aggregate reinsurance program now eroded by events so far this financial year.
The aggregate reinsurance arrangement provides Suncorp with $300 million of cover for catastrophe losses once the retained portion of loss events over $10 million exceeds a total of $475 million.
For the next six months Suncorp now has a catastrophe budget of $346 million, the insurer said.
The impact of the hailstorm in Melbourne could increase and the loss to Suncorp with it, raising the possibility of the insurer calling on its reinsurance protection for support during the current financial year.
Join us in New York in February 2018 for our next ILS conference

———————————————————————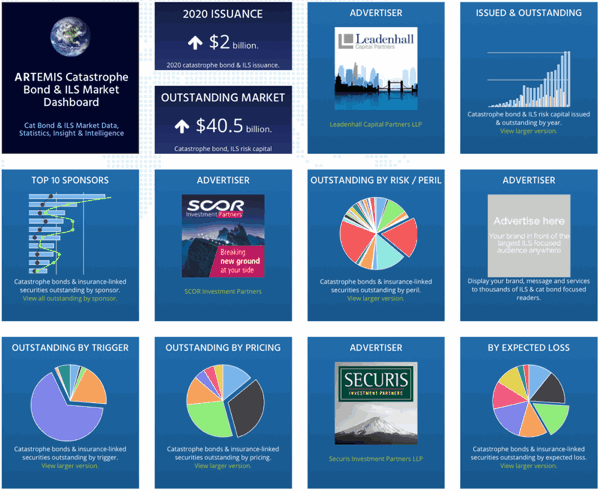 Analyse catastrophe bond market issuance using the Artemis Dashboard and Charts.
We've tracked more than 650 cat bonds and related ILS transactions since 1996, all of which are included in our extensive Deal Directory.
Use the Artemis Dashboard and our Cat Bond Market Charts to analyse this market!