Reinsurance rate increases are set to fade in 2019 leading to a broadly stable pricing environment and at the same time alternative capital and insurance-linked securities (ILS) is set to persist, according to rating agency Standard & Poor's.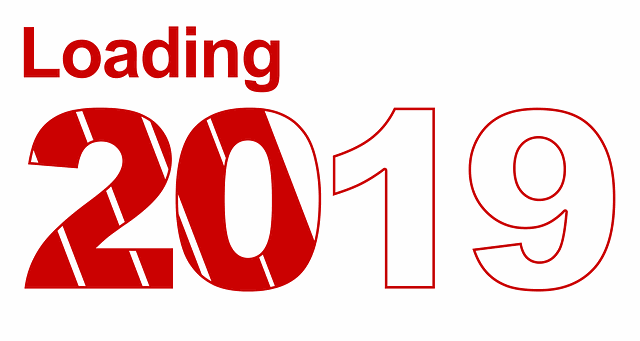 S&P comments on the sector in the wake of the 2018 Monte Carlo Reinsurance Rendez-vous event, at which it learnt that market conditions remain relatively unchanged even after the major loss events of 2017.
S&P explains that, "the reinsurance sector faces weak business conditions, even after the modest price increases in 2018," adding that it maintains a stable outlook for the sector and for most of the reinsurers it rates.
Following the discussions the rating agency had with attendees of the Monte Carlo event, S&P concludes that reinsurance pricing is likely to stabilise as the market heads towards the 2019 renewal season and that alternative capital will persist and be a market feature for the future.
Reinsurers are likely to increasingly look to mergers and acquisitions (M&A) the rating agency believes, as remaining relevant continues to be front of mind.
However the agency also notes that reserving practices could increasingly come into focus, potentially leading to volatility for some.
On pricing S&P explains, "2018 clearly demonstrated that price cycles have become less pronounced (and more disintermediated by region) than they have been in the immediate aftermath of previous large global losses."
S&P came away from Monte Carlo expecting that price increases would fade, matching attendees expectations that the reinsurance market would be broadly stable into 2019. The main factors affecting this are as usual highlighted as the abundance of traditional and alternative reinsurance capital, which continues to weigh on pricing.
The rating agency feels that ILS and alternative capital is becoming increasingly persistent and a permanent feature of reinsurance.
"The market seems to believe that alternative capital understands catastrophe risk and appears to have a longer-term view, because institutional investors appreciate the low correlation between this asset class and the capital markets. As a result, alternative capital has successfully demonstrated its resilience and will likely continue to pressure pricing, especially property and property catastrophe-related business," S&P explained.
Despite the pressure this has presented on pricing, reinsurance firms continue to embrace ILS and embed it within their strategies.
Because of this retrocession to alternative capital providers has increased, which S&P notes has enabled companies to offload, "some of the tail risk where pricing pressure is most severe."
"Market participants have reported that, more and more, alternative capital is becoming a strategic partner for traditional reinsurers, rather than a pure capacity competitor," S&P states.
It remains to be seen whether reinsurers can make the adjustments necessary to their business models to embed alternative capital within them without cannibalising their profits.
Hence the service layer within the industry is becoming increasingly key and we forecast that reinsurers will begin to fight harder for this, an area where brokers advisory services have dominated, as a way to demonstrate and add value to maintain margins from clients, at a time when more of the risk is backed by third-parties.
The M&A message hasn't changed, that with reinsurers under pressure, in some cases marginalised and lacking in new revenue channels, broader reach, scale and diversification are seen as key traits, increasing the urgency in their quest to find a dance partner once again (has this ever gone away?).
"Those with scale, broad product portfolios, and strong underwriting capabilities offer the best added value to cedants, which helps them establish long-term relationships," S&P explains.
But those simply offering capacity and acting as following markets stand to face tough decisions over the months to come, we'd suggest.
"The competitive reinsurance pricing environment will continue to support M&A deals going forward," S&P concludes.
This has also heightened the desire to tie-up with an ILS specialist as well, as the strategy to embed ILS alongside the pressures to do something different and become more capital efficient, all push traditional re/insurers down the capital markets route.
With a number of the remaining privately owned ILS managers already being shopped around or at least checking their valuations, according to our sources, we could see more M&A or partnership activity between re/insurers and ILS managers in months to come.
Overall the outlook hasn't really changed a great deal from this time in 2016, after one year where hopes of a pricing rebound emerged following the losses of 2017.
This means that for the traditional market efficiency (of capital and operations) continues to be key, pressure to reduce expenses will rise further, urgency to find an M&A partner will heighten, while the ability to embrace ILS as a lever for capital efficiency, margin and book growth (rather than just cheap retrocession) has to become a key strategic goal.
Not every traditional re/insurer will be successful as the market continues to transition and evolve and for some spending your way out of a difficult time may not be an option for very long.
Identifying the right strategy now is key, as platforms take time to build or adjust. So we should probably expect some interesting news over the coming months as moves are made and affiliations revealed.
View all of our Artemis Live video interviews and subscribe to our podcast.
All of our Artemis Live insurance-linked securities (ILS), catastrophe bonds and reinsurance video content and video interviews can be accessed online.
Our Artemis Live podcast can be subscribed to using the typical podcast services providers, including Apple, Google, Spotify and more.