It's M&A season in insurance and reinsurance with seemingly nobody being safe from the searching eyes of an investor or acquirer and things are moving apace, with a number of deals on the table and likely more discussions going on behind closed doors.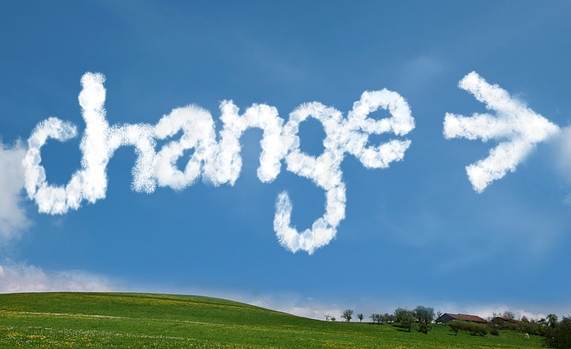 The rumour mill has been rife with discussions about who will be next, after insurance giant AIG seemingly kicked off this current spell of activity with its acquisition of Bermudian insurance, reinsurance and third-party capital management group Validus.
That was quickly followed by rumours including whether XL Group could be a target, which was more recently confirmed to be true with the announcement that French insurance giant AXA would be buying XL, another Bermudian insurance, reinsurance and third-party capital management group.
Going on in the background of all of this was the news that reinsurance giant Swiss Re was having early stage talks with Japanese tech giant SoftBank Group about an investment in the reinsurer.
That deal has really set the imagination alight and got the rumour mill churning, as it clearly shows that no matter how big you are in reinsurance right now, you could always be bigger and a potentially transformative deal is attractive to everyone, especially if it can secure them a position outside of the M&A limelight.
According to the latest news on SoftBank and Swiss Re, the discussions are now making progress and the tech firm, headed by Masayoshi Son, is said to be offering between 100 and 105 francs per share for a stake in Swiss Re that could be as large as 25%.
At the upper end of that share price range it would value the reinsurance firm at roughly $39 billion, making the mooted SoftBank investment worth as much as $9.6 billion.
The price is approximately 16% above Swiss Re's share price the day the initial rumours that SoftBank was interested emerged, so represent a decent increase in valuation for the reinsurance firm.
It's said that these discussions have made progress and SoftBank is closing in, but at this stage no announcement has been forthcoming.
Swiss Re's CEO Christian Mumenthaler explained the rationale previously, calling the potential deal, "A collaboration, coupled with a minority investment," while saying that "We're not just going to do M&A for no reason, it has to add value," adding on SoftBank that this type of major investor is looking at every major tech investment globally, which in Swiss Re's case, "Why wouldn't we find that attractive."
So it will be interesting to watch out for any announcements about the progress that is said to be being made on this deal.
Other insurance and reinsurance companies are already on the auction block, seemingly having put themselves there as they look for deals which can either help them to secure their future, or provide them a way to rationalise their businesses.
Insurance group The Hanover said yesterday that it is considering its options for the future of its London and Lloyd's specialty insurance and reinsurance business Chaucer, which would appear to be the latter, a rationalisation of The Hanover business to allow it more focus on its core U.S. underwriting.
Of course it could also be a recognition that the Lloyd's market's results have not been particularly impressive and currently show little sign of improving dramatically, all the while the cost and competition pressures grow.
The Hanover said that it was exploring all the strategic alternatives, including a possible sale of Chaucer and it has retained investment bank Goldman Sachs to act as an adviser through the process.
Market sources suggest that there are a number of potential acquirers already in the frame and that with Chaucer having an attractive and well-established Lloyd's platform, a buyer should be found relatively easily.
Chaucer operates through two Lloyd's syndicates, underwriting international marine and non-marine insurance and reinsurance business through its Lloyd's Syndicate 1084, and nuclear risks through Syndicate 1176.
The firm also has hub offices for Europe, Latin America and Asia and recently established a Dublin-based insurer to provide continuity in its access to European trading after Brexit.
Chaucer also has interests in the third-party capital space now, having recently launched its first collateralised reinsurance sidecar vehicle as a way to augment the capacity of its Syndicate 1084 using the capital markets.
Chaucer raised $95 million for the Thopas Re Ltd. sidecar vehicle, which will provide additional capital markets sourced capacity to Syndicate 1084's global reinsurance portfolio in 2018.
Also on the auction block, according to numerous reports, is Bermudian insurance and reinsurance firm Aspen.
Now Aspen had been an acquisition target as long ago as 2014, when fellow Bermudian re/insurer Endurance made a takeover offer for the firm.
That offer actually valued Aspen more highly than the firm is today, but still the company retained its independence and Endurance went on to find its partner in Sompo.
Aspen's results have left a lot to be desired in recent quarters and hence the company has reportedly been under pressure to consider its strategic options, one of which is clearly a sale.
Reports suggest that investment bankers have been hired and a sale process is ready for the off, with a number of potential buyers said to be lined up including from insider the re/insurance industry and some private equity players.
Aspen's shares were up just over 5% at $45 per share by end of day yesterday, following the news that a sales process is on the cards.
The company also has third-party reinsurance capital operations, with its Aspen Capital Markets team having roughly $550 million of third-party capital in play, some of which is linked to private quota shares, its Peregrine Re special purpose vehicle and Silverton Re sidecar.
Buyers are said to be attracted to Aspen but price here will be everything and it will be interesting to see whether it can command a valuation close to where the Endurance attempt had placed the firm.
Of course there's no guarantee that putting yourself on the auction block is going to end well. The size of some entities, including Chaucer and Aspen, means that the range of potential buyers is smaller, as cross-over between comparably sized companies can be significant and nobody wants a post-M&A job of rationalising and tearing apart what they've bought.
Ideally you want a good fit, with as little duplication as possible, so as to be able to continue business as usual on an expanded and more diversified basis, from these deals.
Both Chaucer and Aspen have Lloyd's platforms in common and also third-party capital activities, with Aspen's being particularly established and mature.
That could be an attractive element to the Aspen deal, as any potential buyers which don't have their own access to the capital markets and ILS investors in this way could find them a good buy, at the right price.
It seems likely that we'll see more potential M&A deals in re/insurance before this current spell of activity comes to an end.
With companies aware now that rates are not going to return to where they once were, especially in catastrophe risks, efficiency urgently required at companies and in the marketplace, but challenges along the way as reinsurers spend their way towards a hopefully more efficient future, the time is now for some players to execute and find a partner, before it's too difficult, costly, or even late.
Register today for ILS NYC 2023, our next insurance-linked securities (ILS) market conference. Held in New York City, February 10th, 2023.
Get a ticket soon to ensure you can attend. Secure your place at the event here!


Register now for our upcoming ILS conference, July 12th 2018, Singapore