Parts of Russia are currently suffering from their worst drought conditions for years with some areas not having had any rain since April. This extreme dry season has occurred after the most severe winter suffered by Russia in many years which destroyed winter crops. So Russian farmers are having a particularly bad time of it this year.

The Russian parliament has been discussing the need for weather risk protection (as we wrote about earlier this month here) but as yet nothing has come of it. The Russian agricultural market desperately needs some insurers to launch weather linked crop insurance and there's a place for microinsurance too.
According to the Russian ministry of agriculture around 20% of the countries arable land has been destroyed by this current drought, you can just imagine the impact this will have to farmers, associated companies and exporters.
This timely catastrophe should serve as a wake up call the government to get talking to insurers and get weather risk management products out to market as soon as possible.
It also leads us to think that the effects of droughts of this magnitude are so wide reaching there may be a place for insurance-linked securities to provide a hedging mechanism linked to drought conditions.
More on the drought conditions from Yahoo news here.
———————————————————————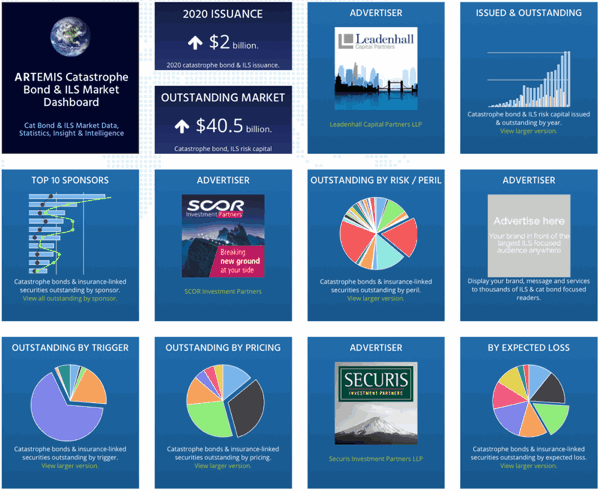 Analyse catastrophe bond market issuance using the Artemis Dashboard and Charts.
We've tracked more than 650 cat bonds and related ILS transactions since 1996, all of which are included in our extensive Deal Directory.
Use the Artemis Dashboard and our Cat Bond Market Charts to analyse this market!