Risk Management Solutions (RMS) has released details about its part as risk modeller for the recent Kortis Capital Ltd. transaction, the first longevity catastrophe bond, issued by Swiss Re. The deal closed recently and enabled Swiss Re to transfer $50m of its longevity risks to the capital markets through insurance-linked securities.

The risk modelling aspect of this transaction was vital being the first time such a deal has been brought to market. It was essential that investors felt that the longevity risks had been modelled accurately. With Kortis Capital successfully issued we expect to see interest from other re/insurers carrying a lot of longevity risk on their books who could benefit from issuing a similar transaction. It is also particularly pleasing to read the positive comments from investors in the RMS announcement.
The full press release from RMS follows below.
———————————————————————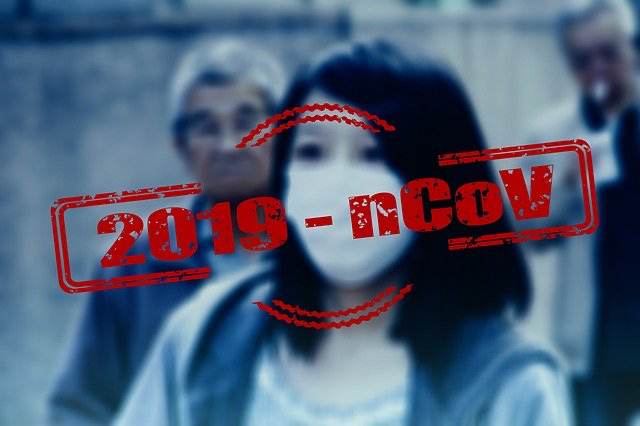 Read all of our Covid-19 coronavirus pandemic related news, analysis and information of relevance to the insurance-linked securities (ILS), catastrophe bond and reinsurance capital markets.
Read Covid-19 coronavirus related news & analysis here.

RMS Models First Successful Longevity Bond

– Innovative approach to modeling longevity risk for Kortis proves attractive to investors –

London – January 5, 2011 – Risk Management Solutions (RMS) today announced that it has conducted the analysis for a new series of longevity bonds issued through the Kortis Capital Ltd. securitization program ("Kortis") using the recently released RMS® Longevity Risk Model. The bond, sponsored by Swiss Re, closed on December 22 and transfers US$50 million of longevity risk to the capital markets.

The need for longevity risk bonds results from uncertainty around increasing future life spans of retired men and women drawing pension benefits. Pension funds, annuity providers, and insurers are increasingly looking to protect themselves from potential funding shortfalls. Previously, risk transfer to the capital markets has been difficult for a number of reasons including investor reluctance to accept traditional actuarial modeling of longevity risk.

The Kortis program provides protection against mortality rates diverging unfavorably between Swiss Re's life insurance portfolio in the United States and their annuitants in the United Kingdom. RMS modeling was used to support a bond that will trigger based on an index derived from mortality data from the U.S. Centers for Disease Control and Prevention and the U.K. Office for National Statistics

Director of Global Risk Transformation, Life & Health at Swiss Re, Alison Mckie said, "This issuance signals great innovation for Swiss Re with the first-ever longevity trend risk bond placed in the capital markets. Swiss Re is very appreciative of the critical support provided by the RMS longevity risk team in making this a successful transaction."

RMS applied structural modeling – the approach used for natural catastrophe modeling – to longevity risk by developing a process model of medical pathology, or causes of death in populations, coupled with detailed research into likely drivers of future mortality improvement. These drivers include multiple categories of medical treatment advances and lifestyle trends. RMS worked with Standard and Poor's rating agency to help them understand the modeling in detail in order to rate the transaction, making this the first longevity model to undergo a formal rating process.

A new approach to modeling longevity risk
This new approach to longevity risk modeling is more transparent than a statistical model, and is rapidly gaining acceptance within the pension and annuity markets. Traditional approaches involve extrapolating historical mortality rate volatility out into the future. The RMS model begins with current mortality levels and trends and explores scenario-based shocks to these trends through research into the causes of mortality improvement, and likely timelines for medical developments or drug approval processes that will likely impact future mortality rates. Investors can then translate mortality trigger levels for the bond into scenarios for smoking rates, cancer mortality improvements, and other clear examples that help them anchor mortality improvement levels in real-world scenarios.

"RMS' longevity model provided us with important reassurance for buying into this new risk class," said Pascal Koller from the Insurance-Linked Investments Group at Clariden Leu Ltd., an investor in the bond. "We were very pleased with this innovative transaction which addressed the principal issues with regards to longevity risk head on — a relatively short-term index rather than indemnity-based, a rating, and importantly, an analysis from a well-established modeling agency, which helped us better understand the risks and rewards of this investment."

"This is the first bond to transfer longevity risk to the capital markets, and we are likely to see more transactions of its type in the near future as they have now proved attractive to investors," said Peter Nakada, managing director of RMS RiskMarkets.

RMS first identified the need for a new approach to longevity modeling while examining excess mortality. RMS has used its models of infectious disease, terrorism, and other mass casualty events to support a number of excess mortality capital markets transactions, most recently the latest issuance of the VITA IV series of mortality bonds for Swiss Re in November 2010.

Dr. Andrew Coburn, senior vice president of Emerging Risk Solutions at RMS added, "We were surprised to learn that it's not necessarily excess mortality that keeps life insurers up at night, but rather excess longevity on their annuity books. Traditional methods of quantifying the suspected longevity risk notoriously failed to keep up with changes."