The recently closed, privately placed latest catastrophe bond from USAA has now been admitted to listing by the Cayman Islands Stock Exchange so the deal has definitely closed. The Residential Reinsurance 2011 Ltd. Series 2011-2 cat bond completed at $150m after having been privately placed and remaining unrated, something USAA have tended to do with some of their now 17 cat bond deals.

The two tranches of notes, $100m Series 2011-2 Class 1 notes and $50 Series 2011-2 Class 2 notes, are all exposed to multiple U.S. perils including hurricanes, earthquakes, winter storms, severe thunderstorms and wildfires. The transaction uses an indemnity trigger to closely tie it to USAA's actual loss experience. Both sets of notes are due 6th December 2015, so providing four years coverage.
A few more details on this cat bond can be found in our Deal Directory.
———————————————————————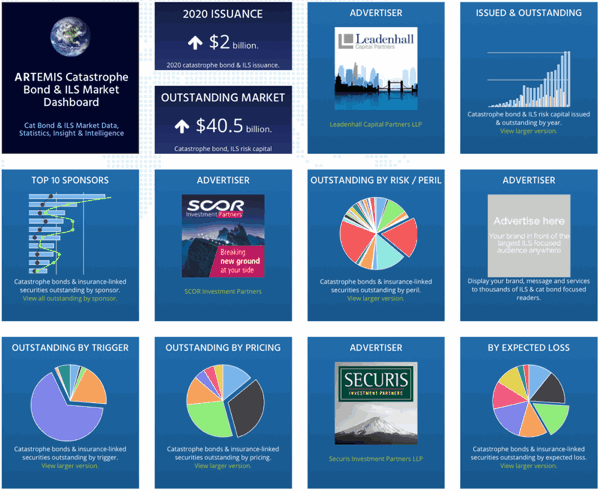 Analyse catastrophe bond market issuance using the Artemis Dashboard and Charts.
We've tracked more than 650 cat bonds and related ILS transactions since 1996, all of which are included in our extensive Deal Directory.
Use the Artemis Dashboard and our Cat Bond Market Charts to analyse this market!