The way reinsurance pricing responded after the major hurricanes of the 2017 season provided further evidence of the flattening of the market cycle and with capital availability still strong after the losses, rate changes may be dampened at renewals going forwards, according to Lloyd's.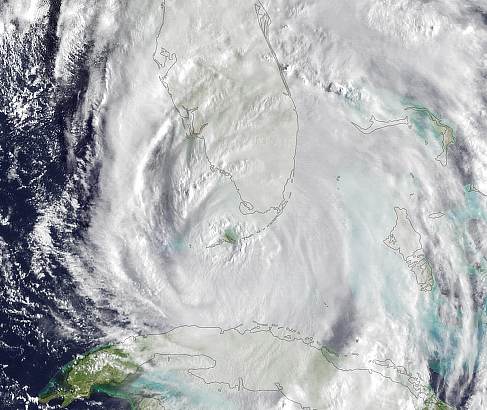 A new report looking back at the 2017 hurricane season impacts from Lloyd's discusses the now flatter reinsurance market cycle and the influence of alternative capital on this, concluding that re/insurers who add capital management and access to ILS to their toolkits may be among the best positioned going forwards.
The Lloyd's research shows that the reinsurance cycle has been flattening out in recent years making payback harder for re/insurers to command, which it says can partly be attributed to better analytics and more advanced risk modeling tools, but also the abundance of capital and availability of competitively priced reinsurance and retrocession.
The capital markets has been a key driver of the latter, with the growth of insurance-linked securities (ILS) fund markets perhaps helping the market to reach a more functioning post-loss equilibrium, we would suggest, rather than the massive price rises seen in the past after hurricanes.
The Lloyd's research team explains, "This relative abundance of capital means it was relatively easy for (re)insurers to raise new capital in the wake of the hurricane season, and that there is generally more (re)insurance capacity available, which could potentially serve to dampen rate changes in the renewal season."
Early indications after the 2017 hurricane season suggest an uptick in excess of loss reinsurance pricing of just above 5%, Lloyd's research showed, although with significant variance across regions and accounts.
"Ultimately, the 2017 hurricane season provides further evidence that pricing in the (re)insurance market, particularly as observed in property catastrophe excess of loss, is less likely to swing between hard and soft markets in the future than it has done previously," the research states.
This lack of a pricing cycle is going to challenge some players, particularly those unable to generate sufficient capital efficiency within their businesses.
But Lloyd's highlights that capital management, including access to alternative capital and ILS solutions, will play a key role for those likely to be successful in future.
"The insurance cycle may be flattening, and capital availability remains strong after the hurricane season. Insurers with a clear catastrophe underwriting strategy, sophisticated modelling and capital management strategies directed in a central portfolio or risk management function may potentially be well placed to operate in this competitive marketplace," Lloyd's report says.
The report highlights portfolio management, a strong catastrophe underwriting philosophy and strategy, and sophisticated risk modelling, alongside access to reinsurance and retrocessional capacity including the gamut of non-traditional, ILS or alternative options, as "increasingly important if insurers are to remain competitive in catastrophe-affected classes of insurance."
The report continues, "Insurers that master the majority of these elements, and that offer a first-rate post-loss and claims service could potentially find themselves with an advantage in an increasingly sophisticated and competitive market-place."
The report from Lloyd's provides much more insight into the 2017 hurricane season impacts, you can access a copy here, but overall it helps to drive home the fact the reinsurance cycle is different and the important role that the capital markets now play in it.
Register now for our upcoming Singapore conference. Tickets on sale here.


View all of our Artemis Live video interviews and subscribe to our podcast.
All of our Artemis Live insurance-linked securities (ILS), catastrophe bonds and reinsurance video content and video interviews can be accessed online.
Our Artemis Live podcast can be subscribed to using the typical podcast services providers, including Apple, Google, Spotify and more.