Reinsurance firms are reacting to the realisation that there is a "new normal" in property catastrophe reinsurance pricing, according to Willis Re, as they faced the reality at the mid-year renewals that rate momentum is disappearing and some accounts came out as much as -7.5% down.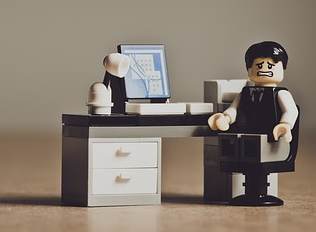 The fact we're still talking about a new normal in property catastrophe reinsurance pricing more than five years since it became an accepted fact by most in the market could perhaps be seen as concerning.
The fact we're now talking about reinsurers only just beginning to react to the new state of the reinsurance market is more so.
Broker Willis Re highlights that reinsurers have been forced to respond, as the non-traditional market continued to recover from its losses and raise new capital through insurance-linked securities (ILS) vehicles for the mid-year June and July reinsurance renewal, which has ramped up the pressure again for the traditional market.
Earlier this morning we published our latest catastrophe bond market report, which reveals another bumper quarter and impressive outright growth of the market, as both new and repeat sponsors, as well as investors, showed their commitment to ILS.
Willis Re's latest reinsurance market report explains that the combination of excess traditional capital, as well as growing ILS capital, on top of stabilising loss estimates from the 2017 catastrophes, net retention of much of the losses from last year by major carriers, and the fact 2018 catastrophe loss activity remains relatively low, has all driven the property catastrophe reinsurance renewals to a disappointing conclusion for some.
Momentum for rates to increase on loss affected accounts dissipated as the June and July renewals approached, Willis Re explains, meaning that in some cases prices declined rather than rose.
The brokers said that although most of the loss-free Florida property reinsurance accounts were flat, there were examples of accounts experiencing rate declines of up to -7.5%, as competition increased and non-traditional players offered layers with reinstatements.
The increasing convergence of traditional and alternative product has helped to drive further ILS growth, enabling ILS fund managers to compete on an increasingly level playing field at renewals time. The expansion of reinstatement layer availability is just the latest feature driving this trend.
Carriers have begun to react to this new normal of property catastrophe reinsurance pricing, Willis Re said. Which is a little concerning for some, as it does seem a bit late to be reacting to a trend that has been underway for at least five years, perhaps a decade in the Florida market.
Reinsurers are cutting costs, Willis Re explained, while others are reviewing the profitability of the business they underwrite and their overall books.
James Kent, Global CEO of Willis Re, commented, "Traditional risk carriers face an intense imperative to respond to the new normal with an adjusted business model. Proactive carriers are applying far greater rigor to ensure the profitability of every line of business they accept. The diversity and top-line contribution of marginal lines no longer makes them acceptable if they cannot earn an adequate return."
However, the transition to profitable underwriting is not always going to be easy for reinsurers, and will need tough decisions to be taken.
"This approach will ultimately prove beneficial, as it promotes the discipline that ensures buyers receive long-term, stable support from financially secure counterparties, but it may yet result in challenges for some businesses," Willis Re explains.
Some carriers may find that a focus on underwriting profitability, over top-line growth, causes them to reconsider their MGA strategy, putting coverholder relationships potentially at risk.
At the same time, the new normal in pricing is also likely to impact M&A, given parties on both sides may become more cautious and may adjust their pricing expectations.
Willis Re said reinsurance lines outside of property catastrophe have also witnessed varied results for the mid-year renewals. Reinsurance pricing has firmed in some areas of the market, so it's far from all bad, particularly where sequential years of rate reductions or high loss activity have caused the loss ratios to deteriorate.
Line of business including U.S. medical malpractice, commercial auto and international D&O have showed increases, but here the prospects of profitability mean that competition is intense and pricing consequently favors the buyer, Willis Re said.
Rate increases at the mid-year renewals were highest in the loss affected regions and accounts, with Willis Re highlighting increases as high as +40% in the Caribbean, +7.5% in Florida and +10% in the United States nationwide accounts.
However, these same regions also saw renewals at flat in the Caribbean for loss free, down as much as -7.5% in Florida and -5% in the U.S., so this renewal will have resulted in mixed portfolio performance.
Some reinsurers and ILS managers will no doubt have taken advantage of rate increases where they can, but given the pricing normal it is to be expected that any rate increases will be earned out over the next year and a return to more of a slow decline is likely at January 2019 renewals and beyond, unless we see more major catastrophe losses.
Looking ahead Kent commented, "As reinsurers face the second half year with its greater exposure to seasonal natural catastrophes, many will be hoping that the below average run of larger losses continues while they continue to realign their business models to the new market norm."
It's hard to think that this realignment is going to be successful for everyone, or even possible for some, as it requires a complete rethink of the value proposition and earning potential of a reinsurer, forcing companies to identify where they actually deliver the value they should be getting paid for.
That's a challenging change to undergo and it will be interesting to see how the market copes with it.
Not long until our Singapore conference, July 12th. Final tickets on sale here.

———————————————————————

View all of our Artemis Live video interviews and subscribe to our podcast.
All of our Artemis Live insurance-linked securities (ILS), catastrophe bonds and reinsurance video content and video interviews can be accessed online.
Our Artemis Live podcast can be subscribed to using the typical podcast services providers, including Apple, Google, Spotify and more.
—————————————