It's expected that global reinsurance capacity, including that provided by the capital markets, will be on the rise again as 2019 progresses and the market recovers, given the current spate of capital raises and new launches that are in the works.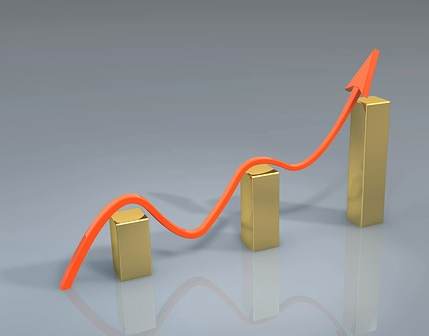 After the catastrophe losses of 2017 and 2018, which amount to around $200 billion across a period of roughly 18 months, there has been a capacity crunch in certain parts of the market, particularly retrocession and lower layer property catastrophe risks that were fully collateralised.
But sources suggest that this crunch will not last for long and we're told of a number of initiatives that could bring significant boosts to sector capital as the year progresses.
From new reinsurer start-ups that are marketing themselves to equity investors (there are a number of bankers pitch decks doing the rounds).
To joint-ventures between reinsurers and capital market investors.
To ILS funds that haven't experienced such a major hit from recent losses and are raising funds.
To pensions planning and implementing new routes to accessing risk, through partnerships or owning their own vehicles.
To even rumoured new Lloyd's ventures. There is ample discussion of initiatives that could result in capacity growth.
We've even heard of one collateralised retro start-up that is investigating its chances of coming in to replace trapped capacity with a new approach to protection products.
We're also hearing of broker-led initiatives that are researching the potential for new retrocession products at this time, we're told in tandem with certain existing markets. Brokers have previously been key in leading the roll-out of new retro products to market.
How far from fruition or launch any of these initiatives are remains to be seen, but it seems likely that once the dust has settled from this particularly late and challenging renewal season, we could begin to see more evidence of capital being readied for deployment later in the year.
People are clearly looking to fill any gaps in capacity that have emerged after this difficult period, or to take advantage of opportunities presented during a period of market stress.
Helping some of these initiatives is a current glut of talent that is either available or looking for new opportunities, seeking to get in at the early stages of a venture. That's always an attractive time to be involved in new initiatives, with the promise of equity shares and large payouts likely to keep talent interested.
When the reinsurance market faces any kind of stress it is always a key time for those innovators who look for profitable opportunities.
Some of these are highly experienced people coming back for another try at cracking markets they've already had some success in. But there are also companies which have been on the outside looking to come back in again as well.
Many of the trends we are discussing with contacts revolve around either new product ideas (so a re-imagining or another interpretation of the existing reinsurance and retro risk transfer product set), new hybrid joint-ventures and start-up reinsurers (seeking to leverage efficiency of capital and investment leverage), or new ways to bring capital to market (as quickly and directly as possible).
Interestingly at this time, the more standardised ways to deliver capital quickly to market, such as the sidecar, continue to be less favoured it seems, with capital raises still proving a challenge for some sponsors, we're told.
The end-result of all of this could be a better capitalised reinsurance sector by later in 2019 (we're told certainly by year-end, losses allowing), but hopefully this will also mean a reinsurance sector with some new products available and new ways to transfer risk or access underwriting returns, which will be positive for both cedants and investors in the new year.
View all of our Artemis Live video interviews and subscribe to our podcast.
All of our Artemis Live insurance-linked securities (ILS), catastrophe bonds and reinsurance video content and video interviews can be accessed online.
Our Artemis Live podcast can be subscribed to using the typical podcast services providers, including Apple, Google, Spotify and more.