Reinsurance rates have been seen to be mostly stable at the recent mid-year renewals with plenty of capacity available. Reinsurers were hoping for big increases in price and insurers had been fearing the worst all year, but the resulting rises are lower than predicted.
Property catastrophe reinsurance rates were up about 5%-10% year-on-year depending on the region. Guy Carpenter cited a stabilization in the global financial markets as a contributing factor to steadying reinsurance rates. Availability is another factor, with most cedents able to find capacity fairly easily.

This leads the market to believe that we could see some downward pressure on catastrophe bond pricing. With reinsurance readily available and price rises lower than expected it could force cat bonds to be offered at more competitive prices which will help spur issuance. Some cat bond deals this year have failed to make it to market due to the high pricing and some sponsors of cat bonds have stepped away from the market and chosen to take traditional reinsurance in their place. The market could do with a boost right now as it goes through a slow patch.
———————————————————————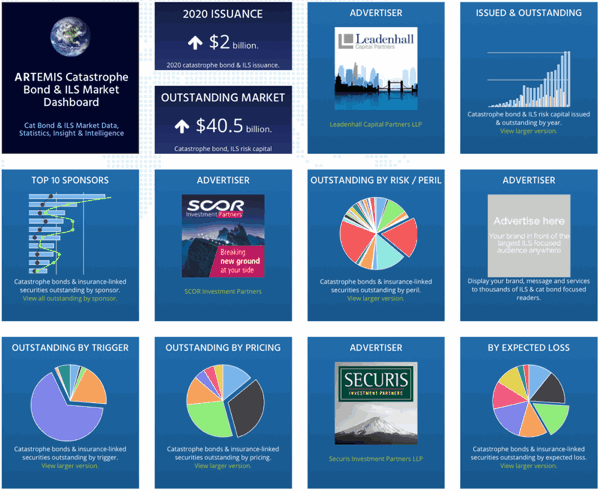 Analyse catastrophe bond market issuance using the Artemis Dashboard and Charts.
We've tracked more than 650 cat bonds and related ILS transactions since 1996, all of which are included in our extensive Deal Directory.
Use the Artemis Dashboard and our Cat Bond Market Charts to analyse this market!