The main rating agencies for the reinsurance industry are largely lacking in optimism when it comes to prospects for reinsurance pricing at the key January 2019 renewal season.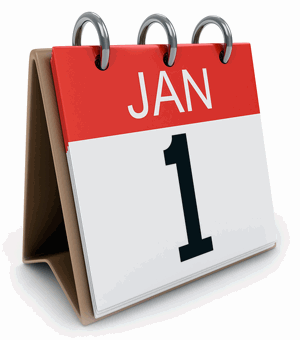 Three of the major rating agencies opined on their expectations for reinsurance pricing and market conditions at the 1/1 2019 renewal season, with the overwhelming sentiment being that any momentum seen in rates at renewals in 2018 is likely to have slowed significantly by the next time contracts are renewed.
Standard & Poor's explained that its forecast is for rate increases in the low single digits across the reinsurance market, at best, saying "Any hope for a permanent reset of rates has largely vanished."
"Property/casualty (P/C) reinsurance prices modestly increased during the 2018 renewals in reaction to 2017 catastrophe losses, but any favorable momentum is fizzling out heading into 2019," S&P said yesterday.
Adding that, "Overall reinsurance renewal rates have only modestly increased and the momentum is weakening, as witnessed through the latest renewals."
Of course it is excess levels of capital in reinsurance, both traditional and alternative or ILS, that remains the major source of pressure on rates, as well too as the effects of high competition.
S&P commented, "Underlying market forces remain at work and competition is high, which could result in pricing momentum losing its steam heading into 2019."
Fellow rating agency Fitch Ratings echoed this sentiment in its analysis of the reinsurance market as well, saying, "Alternative capacity is likely to continue growing in 2019 against a backdrop of significant ILS issuance in 2018 to date. This will keep pressure on reinsurers' margins, particularly in markets with significant collateralised reinsurance, and this year's modest pricing momentum after the 2017 catastrophes is unlikely to continue into 2019."
Fitch also said that "The improvements in the pricing environment will be short-lived" unless there are any significant catastrophe losses through the remainder of 2018.
Moody's Investors Service did give some cause for positivity in its commentary yesterday, noting that demand has risen.
"Demand from primary companies has increased, alleviating some of the imbalance between supply and demand," Moody's said.
But the rating agency went on to warn that, "Weak pricing power during the mid-year reinsurance renewals suggests it may be harder to maintain pricing gains moving into the key January 2019 renewals."
Adding that, "Favorable pricing trends at the start of the year are losing momentum ahead of the key January 2019 renewals as excess capacity weighs on pricing."
A.M. Best didn't comment directly on the next renewal season in its reinsurance market analysis that was released yesterday, but did note that conditions have not significant changed and that "balance sheets remain solid for the upcoming renewal season."
A.M. Best said that while "optimism prevailed for a rebirth of the underwriting cycle for the June/July US Catastrophe renewal. We now know how that ended."
Adding that, "The mid-year renewal was a tremendous disappointment as any residual optimism fizzled."
Looking ahead A.M. Best said that the "reinsurance sector continues to skip along the bottom of the market with no clear trigger for a meaningful and widespread hardening," suggesting it too recognises and expects more of the deceleration of rate momentum as we move towards the January 2019 renewal season.
View all of our Artemis Live video interviews and subscribe to our podcast.
All of our Artemis Live insurance-linked securities (ILS), catastrophe bonds and reinsurance video content and video interviews can be accessed online.
Our Artemis Live podcast can be subscribed to using the typical podcast services providers, including Apple, Google, Spotify and more.