Artemis recently spoke with Adam Bornstein, Global Financial Innovation Specialist, International Federation of the Red Cross and Red Crescent, about the use of catastrophe bonds to finance refugee and migration response, a funding gap currently not addressed through normal humanitarian assistance.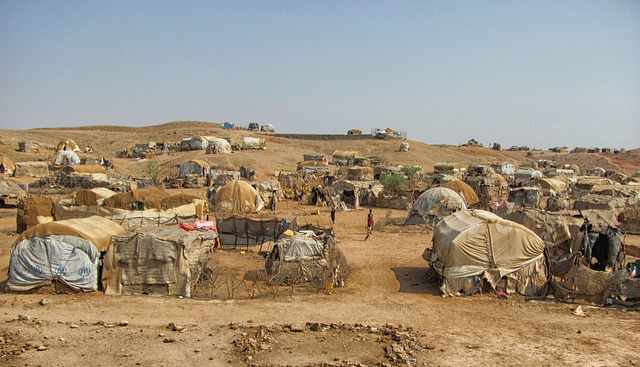 As Artemis reportedly recently, international humanitarian movement, the Red Cross, is looking to issue the world's first pure volcanic risk-focused catastrophe bond.
The discussion with the movement's Adam Bornstein (who is a speaker at our upcoming New York ILS conference) also revealed that the Red Cross and Red Crescent Movement is exploring a broader use of ILS structures, exploring how the capital markets could assist with financing issues surrounding migration and refugees.
"On the migration front, this is slightly more esoteric, but nevertheless, if we can get it structured it would solve a critical funding gap around durable solutions that has not yet been addressed through normal humanitarian assistance," said Bornstein.
It's interesting to consider how the catastrophe bond structure, alongside reinsurance techniques, could be used to apply forecast-based financing theory to create instruments that can disburse capital right when a migration event or famine is occurring or worsening.
These could feature weather linked parametric triggers perhaps, or be linked to the movement, or forecasted movement, of people from one country to another. Borrowing some techniques we see in areas of cat bonds and reinsurance such as contingent or non-damage business interruption to create a solution that can help entities like the Red Cross bring capacity to regions that most need them.
Bornstein continued, "We have access to weather related data (e.g. satellite imagery, rainfall indexes) to help build probabilistic forecasts, however to construct relevant parametric triggers, for example, we need to better understand the relationship between internal and cross-border displacement. This means getting more clarity around the dynamics and drivers of internal displacement and migration. For example, how often do they change location or do they have access to basic services?"
Bornstein went on to say that while the International Organization for Migration (IOM) has done some longitudinal studies of internal displacement and the Internal Displacement Monitoring Centre (IDMC) has examined the relationship of cross-border and internal displacement, there is still much work that needs to be done before clear triggers can be identified for potential risk transfer solutions.
"To address this gap, my colleagues and I are collaborating with Georgetown University's Institute for the Study of International Migration professor Elizabeth Ferris, to design a field study that examines the dynamics of displacement in countries with high displacement due to conflict and disasters," he explained.
Bornstein further said that in addition to other work his British Red Cross colleague Simon Meldrum is doing, there is a second big idea in the works.
It was inspired by Goldman Sachs 10,000 Woman initiative, and then further developed by Steve Zaunser (OFFICE:FMA), Nicki Post (Mercy Corps), and Bornstein in New York City at a UN Global Compact for Refugees innovative finance workshop sponsored by Rockefeller Foundation, International Rescue Committee, and DFID. Bornstein said that he thinks this idea is the closest we've come to a market focused refugee cat bond.
Explaining the type of financing and structure the Red Cross is exploring, Bornstein said, "Granted, although the 2008 financial crisis sullied the name, CDO's (collateralized debt obligations) have a practical role to play in bridging the basic service gap between a host country's citizens and refugees. We are looking at funding durable solutions."
"It's akin to the way insurance and reinsurance works and the industry has effectively been using similar structures for decades to achieve risk transfer."
"To put it simply," Bornstein said, "A CDO is nothing more than a 3 layered Italian Rainbow cake."
Bornstein further explained that, "Each layer, denoted by green, yellow, and red, represents a different class of institutional investor who is willing to accept a varying degree of risk in return for some level of return (financial or impact). What we end up with is something closer to a Humanitarian Collateralized Blended Bond rather than a pure CDO (or asset backed security) in the mortgage context."
In general terms, the green layer would represent an investor willing to take first loss, or a civil society (Red Cross) with grant funding on-hand that does not need it to be returned. This capital sits at the bottom of the capital stack and absorbs a majority of the default risk.
The yellow layer sits in the middle and reflects an investment from a credit enhancement institution like MIGA, or a foundation with available grant funding that can be used on conditional of being recycled. These investors would want principal plus cost of capital (i.e. concessional loans) in return for absorbing some of the risk.
The red layer would cater to a purely commercial investor (akin to ILS investors) looking for a financial return with zero interest in impact or the destination of capital. These investors are "super senior" and take on the least amount of risk.
Bornstein went on to say, "What the Red Cross is interested in doing is leveraging this collateralised debt technology and applying it to refugee and internally displaced people (IDP) financing.
"IDPs are not legally recognised by any UN compact, and thus not eligible for funding. However, IDPs make up 65% of all migrants within host countries (i.e. a host country is any country harbouring refugees, and there are about ten main countries – Thailand, Turkey, Jordan, Kenya, Lebanon, Ethiopia, etc)."
He added that while it is country specific, in general protracted IDP's transition into refugees in other countries within six years of roaming around their home country.
"The thought is that you can't solve the refugee funding problem unless you also address the IDP issue, too." said Bornstein.
According to IDMC, a total of 40 million are estimated to be living in internal displacement as a result of conflict and violence, as of the end of 2017.
"76% of the world's conflict IDPs are concentrated in just ten countries, many of which have struggled with high levels of displacement for decades," said Bornstein.
He continued to explain that in 2017, 39% of new internal displacements were triggered by conflict and 61% by disasters, of which drought accounted for 1.3 million of these individuals, citing data from the IDMC.
Alongside the World Bank and others, the Red Cross is also involved in the Famine Action Mechanism (FAM).
Artemis was keen to hear Bornstein's thoughts on whether an ILS structure could be used for such a risk.
"FAM is more of the domain of ICRC. Personally, I'm truly supportive of any initiatives that continue to challenge this legislative and policy structured wall between development and humanitarian assistance. However, since conflict is one of the leading drivers of famine, and given the World Bank's mandate is focused on economic growth and poverty reduction and not on political systems; it will be very difficult to use an ILS in this context. It just hard for the World Bank to dip its foot into the humanitarian space unless you collapse development and humanitarian aid into a single bucket; and that is above my pay grade."
"This doesn't preclude an ILS from rolling out with regards to famine, and in fact, I would structure it in such a way that it can also be used to support displaced migrants," said Bornstein.
As highlighted by recent projects by the World Bank and other global organisations, the innovative and efficient ILS structure has the potential to play a role in various risks in all parts of the world.
Insurance and reinsurance market techniques, alongside capital market structuring, mean that efficient capital can be mobilised for supporting initiatives where entities like the Red Cross may find donor funds lacking or too slow to activate.
At the same time, the maturity, sophistication and experience of the ILS markets' investors, as well as their appetite for diversification opportunities, suggests a willingness from both sides of the table to develop and participate in this kind of financing.
It will be interesting to see how the Red Cross and others continue to try to leverage the capital markets and the ILS structure to address coverage gaps and specific financing needs for some of the world's most pressing and costly issues.
Adam Bornstein is set to speak at Artemis' ILS NYC 2019 conference. Only a handful of Early Bird tickets are left, so register today to attend and hear his thoughts on how the ILS market can assist the work of the Red Cross.
Register today for ILS Asia 2023, our next insurance-linked securities (ILS) market conference. Held in Singapore, July 13th, 2023.
Get a ticket soon to ensure you can attend. Secure your place at the event here!