Prudential Retirement has announced the completion of their largest longevity reinsurance transaction to date, helping them to sustain expansion of their pension risk transfer business. The $723m (UK£450m) deal saw Prudential provide reinsurance of longevity risk to Rothesay Life and sister company Paternoster (both Goldman Sachs subsidiaries).

"We are pleased to complete another transaction with Rothesay Life, a market leader in the United Kingdom, and provide reinsurance for its acquisition of Paternoster," said Phil Waldeck, SVP and head of Prudential's Pension & Structured Solutions arm. "This new transaction is particularly significant in that it covers retired pension plan participants as well as younger beneficiaries who have yet to retire. It further demonstrates Prudential's capacity and experience to help effectively de-risk pension plans and manage the impact of market turmoil and pension longevity risk."
"The global demand for pension risk transfer techniques and innovations will increase as pension plan sponsors look to manage their exposure to risk," said Amy Kessler, SVP and head of Prudential's Longevity Reinsurance business. "Prudential is well positioned to handle risk and provide the certainty that plan sponsors look for to achieve their risk reduction goals and keep their retirement promises to plan participants around the world."
"Rothesay Life is pleased to partner with Prudential once again," said Addy Loudiadis, CEO, Rothesay Life. "This new transaction underscores Prudential's strength in providing pension risk transfer solutions."
Another example of the growing longevity risk pipeline, in this case Rothesay provide annuity products and are involved in buy-in/out longevity risk transactions, so Prudential underwrite this longevity risk for them. It's the next step of the pipeline which needs to develop further giving Prudential a market to offload the longevity risk they are assuming either through securitization or instruments such as longevity swaps.
———————————————————————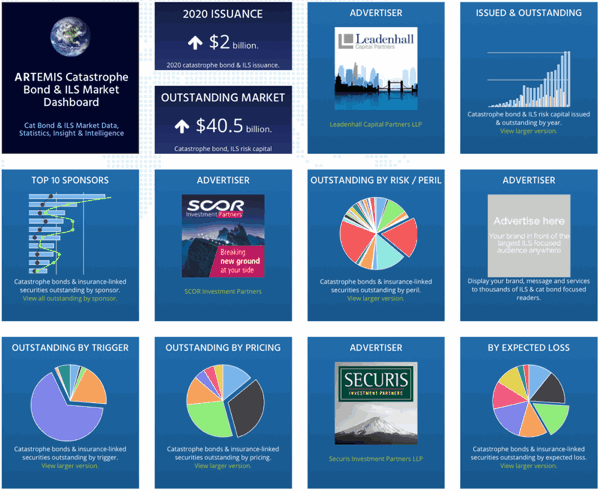 Analyse catastrophe bond market issuance using the Artemis Dashboard and Charts.
We've tracked more than 650 cat bonds and related ILS transactions since 1996, all of which are included in our extensive Deal Directory.
Use the Artemis Dashboard and our Cat Bond Market Charts to analyse this market!