In the third of our prediction pieces, where we ask a leading participant in the insurance-linked securities, catastrophe bond and reinsurance convergence sectors to give us their opinion on how these sectors will evolve in 2012, we spoke with Luca Albertini, CEO of Leadenhall Capital Partners LLP, an investment fund manager with a focus on ILS and the reinsurance linked investment space. We asked Luca where he saw opportunities in 2012.

His response follows below.
1. I think more investors will look at the insurance linked space as it has demonstrated its resilience to general market conditions.
2. Funds are likely going to be deployed via specialised managers as only very large allocators can afford the right resources to invest directly.
3. I agree with market commentators that ILS issuance will grow, helped by attractive pricing, need for diversifying sources of capital by protection buyers and new capital seeking investment opportunities.
4. The trend of capital markets players investing more in collateralised reinsurance is likely to continue as it allows a better tailoring of portfolios to meet some risk / return and geographical spread targets.
End.
Our thanks to Luca Albertini for his time. To learn more about Leadenhall Capital Partners LLP and their range of investment offerings and funds visit www.leadenhallcp.com.
———————————————————————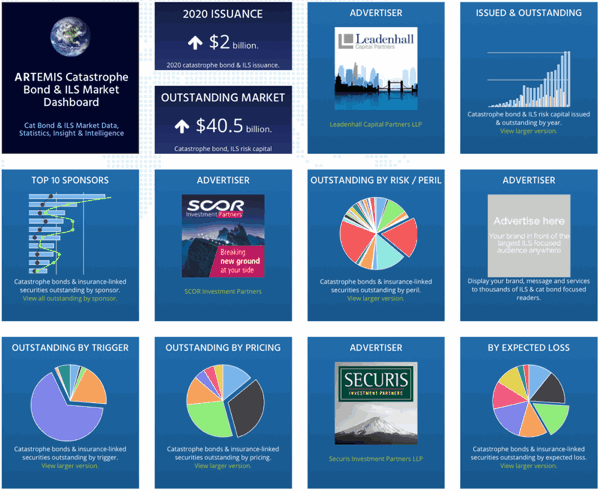 Analyse catastrophe bond market issuance using the Artemis Dashboard and Charts.
We've tracked more than 650 cat bonds and related ILS transactions since 1996, all of which are included in our extensive Deal Directory.
Use the Artemis Dashboard and our Cat Bond Market Charts to analyse this market!