Plenum Investments Ltd., a Zurich based fund manager, has selected Risk Management Solutions (RMS) Miu platform to help it manage its recently launched catastrophe bond fund.

RMS Miu is an insurance-linked securities portfolio management platform which has been adopted quite widely by investment managers. Miu allows investors and fund managers to assess and analyse various levels of loss for their portfolio of cat bonds, it also helps them understand the correlation between assets and stress test their portfolios against scenarios.
"We spent a great deal of time exploring all available options in the market, and selected Miu based on its functionality and ability to meet our needs," said Dirk Schmelzer, senior ILS portfolio manager of Plenum Investments. "RMS has designed Miu with portfolio managers and other investors in mind, demonstrating their commitment to our company and the capital markets industry."
Robert Stone, director of RiskMarkets at RMS commented, "We are delighted to welcome Plenum Investments to our expanding Miu client base. It's exciting to see the market growing through new fund launches, and we're pleased to be selected as the preferred partner."
———————————————————————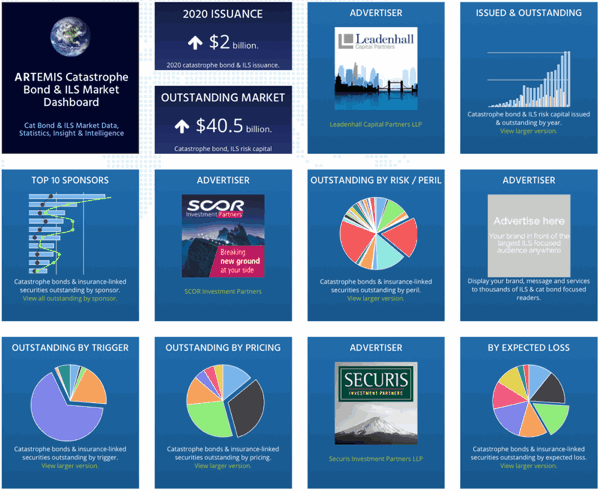 Analyse catastrophe bond market issuance using the Artemis Dashboard and Charts.
We've tracked more than 650 cat bonds and related ILS transactions since 1996, all of which are included in our extensive Deal Directory.
Use the Artemis Dashboard and our Cat Bond Market Charts to analyse this market!