The development of the insurance industry loss caused by a devastating M6.2 earthquake which struck in August in Italy, near the Umbrian town of Norcia, has accelerated, with industry loss estimate provider PERILS almost doubling its figure to EUR66 million.


The earthquake caused almost 300 deaths and damaged homes and businesses across a wide area of Umbria, Italy. Many towns saw a large proportion of homes and structures badly damaged or destroyed in the quake, but with insurance coverage so lacking the insurance and reinsurance industry still stand to pay very little to help the region recover.
The initial industry loss figure from PERILS AG, the independent Zurich-based provider of industry-wide catastrophe insurance data, industry loss estimates and data for use in reinsurance or catastrophe bond triggers, was put at EUR34 million.
Now, in line with its reporting procedures, PERILS has increased the industry loss estimate of property insurance market impacts by over 94% to EUR66 million.
The August 24th 2016 earthquake is thought to have cost the Italian economy several, perhaps as much as ten, billion euros in direct costs, with the potential economic impact from lost tourism and other types of business interruption likely an additional burden.
Despite the loss estimate almost doubling, likely a sign of the complexity of gathering claims data for the region that has been so badly damaged, the insurance and reinsurance share of the economic impact is minimal.
Once again this demonstrates the protection gap that exists even in developed economies of the world, where insurance coverage is not widely purchased for some of the most threatening natural perils and therefore reinsurance support in these regions is minimal.
It had been thought that insurance could pay for as much as 10% of the economic cost of the earthquake in Italy, but based on the current updated estimate from PERILS that seems highly unlikely now.
PERILS will provide a third update to its estimate of property insurance market losses on 24th February 2017.
Join Artemis in New York on February 3rd 2017 for ILS NYC

———————————————————————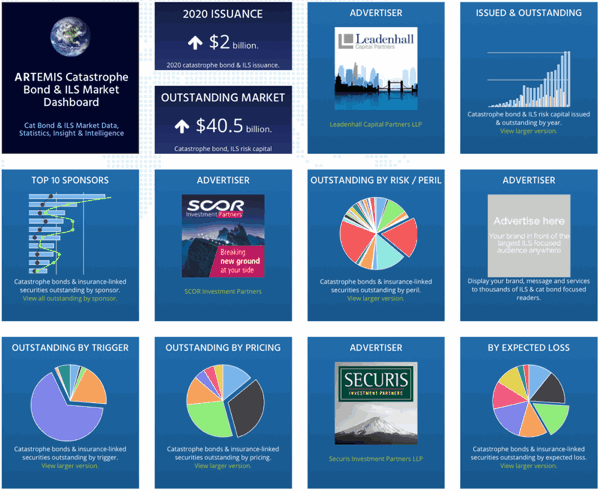 Analyse catastrophe bond market issuance using the Artemis Dashboard and Charts.
We've tracked more than 650 cat bonds and related ILS transactions since 1996, all of which are included in our extensive Deal Directory.
Use the Artemis Dashboard and our Cat Bond Market Charts to analyse this market!