Partners Group AG, a global asset manager, has announced some structural changes with their business. They're a typical investment management firm with over 24B Swiss francs under management in private equity, private debt, real estate, infrastructure and alternatives (amongst other areas). The announcement highlights some changes to their structure. One of those is that they intend to spin off their alternatives arm which deal with insurance-linked securities. They say this is to allow a greater degree of independence for this area as it's separate from Partner's other activities. It's also likely that this is so they can focus on ILS at a time of opportunity.
Read the press release from Partners Group for full details.
———————————————————————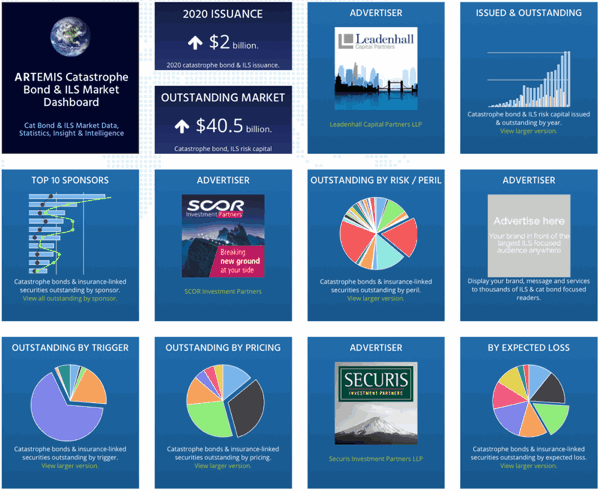 Analyse catastrophe bond market issuance using the Artemis Dashboard and Charts.
We've tracked more than 650 cat bonds and related ILS transactions since 1996, all of which are included in our extensive Deal Directory.
Use the Artemis Dashboard and our Cat Bond Market Charts to analyse this market!