Nuclear Electric Insurance Ltd., a mutual insurance company who specialise in providing insurance for electrical utilities, have increased their investment allocation to insurance-linked securities (specifically catastrophe bonds) through ILS investment manager Anchor Risk Advisors. Nuclear Electric Insurance were one of Anchor's initial investors and by growing their allocation to the sector are showing their commitment to the returns and diversification an investment in cat bonds and ILS can offer.

Commenting on the increase of its investment in catastrophe bonds, Nuclear Electric Insurance's CIO, Robert MacGovern, said; "Last year, Mother Nature's ravages made for a difficult year for investors in catastrophe bonds. The market response has been to require bonds presenting comparable risk to offer higher, more attractive, yields. We find that fact, coupled with the diversification benefit derived from the generally low correlation exhibited between cat bond and corporate credit issues, to be a compelling case for considering a new, or increased, allocation to this asset class."
Pete Vloedman, Chief Executive Officer of Anchor Risk Advisors commented; "Insurance-Linked Securities have been proven to lower the volatility of investment portfolios by adding insurance event risk that is uncorrelated to the drivers of traditional equity and debt performance. The instability in today's credit markets makes instruments like catastrophe bonds valuable diversifiers to a fixed income portfolio."
It's encouraging to see investment mandates in ILS and cat bonds increase as the market matures and institutional investors confidence in the returns their investment offers grows. Information on the size of Nuclear Electric Insurances commitment to the sector were not disclosed.
———————————————————————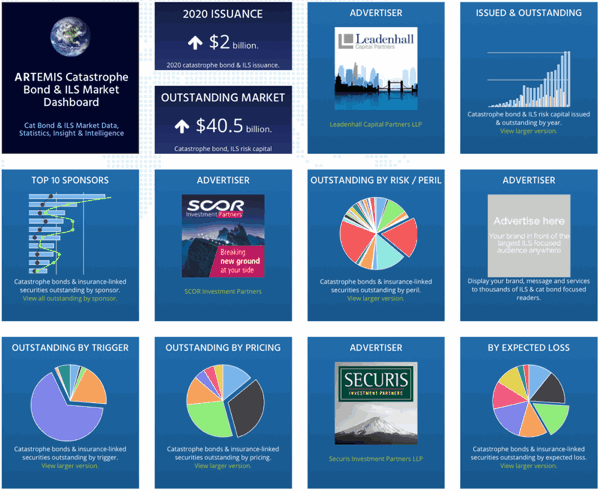 Analyse catastrophe bond market issuance using the Artemis Dashboard and Charts.
We've tracked more than 650 cat bonds and related ILS transactions since 1996, all of which are included in our extensive Deal Directory.
Use the Artemis Dashboard and our Cat Bond Market Charts to analyse this market!