UK insurer Norwich Union has entered into a deal with Royal Bank of Scotland and Partner Re to transfer £475m of longevity related risks to the capital markets through what is essentially a longevity swap. The transaction will provide cover for these annuity/pension related risks up to 2018. Transferring these longevity risks to the capital markets benefits Norwich Union greatly as life expectancy is increasing and pensions are being paid out for longer than before.
We hope to bring you more details on the transaction structure later but for now further details on this deal are available from A.M. Best here via Trading Markets.
———————————————————————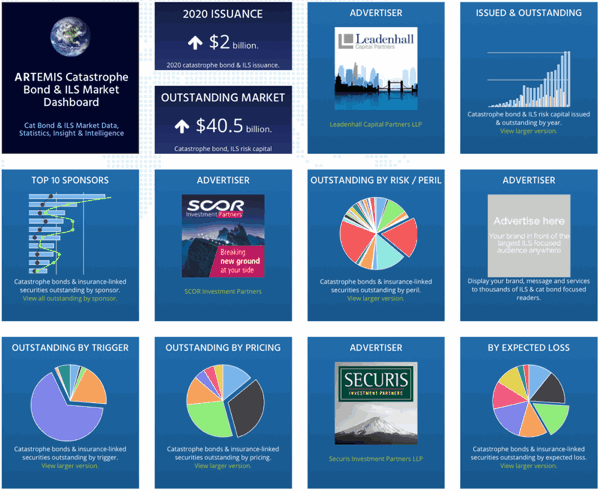 Analyse catastrophe bond market issuance using the Artemis Dashboard and Charts.
We've tracked more than 650 cat bonds and related ILS transactions since 1996, all of which are included in our extensive Deal Directory.
Use the Artemis Dashboard and our Cat Bond Market Charts to analyse this market!