The Texas Windstorm Insurance Association (TWIA), the residual market property insurer for the Texas coast, completed a successful 2018 reinsurance placement recently with the combined coverage of catastrophe bonds and traditional coverage helping to ensure it is there to support its policyholders when disasters strike.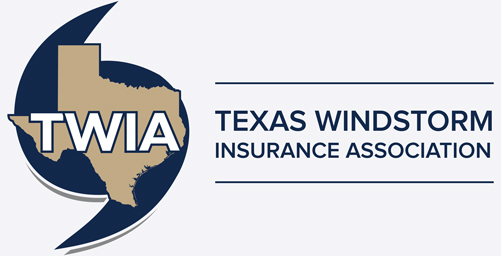 TWIA's 2018 reinsurance and funding program, which came into effect June 1st 2018, provides the insurer with $4.6 billion of total aggregate funding across single and multi-year protection sources, which is an amount in excess of its statutory minimum funding level.
Of this, $2.6 billion is provided by traditional reinsurance and catastrophe bonds from the Alamo Re program, which sits on top of statutory funding including $1 billion of debt securities and $1 billion of member insurer assessments.
For this year's storm season and beyond, TWIA has $400 million of three-year catastrophe bonds issued in 2017, which have been reset to provide protection for aggregate losses for 50% of an $800 million layer in excess of an attachment point of $2 billion.
Sharing that layer and also attaching at $2 billion is a $400 million "Second Season" reinsurance contract that TWIA purchased in 2017 and has come into effect at June 1st 2018, after the 2017 drawdown of the Catastrophe Reserve Trust Fund (CRTF) for Hurricane Harvey losses.
Sitting atop this and attaching at $2.8 billion, is TWIA's 2018 renewal, which saw it secure $1 billion of new traditional reinsurance coverage, which has a one-year term, as well as the $400 million of newly issued Alamo Re Ltd. (Series 2018-1) multi-peril catastrophe bonds, which have a three-year term. So this new purchase provides an aggregate of $1.4 billion of coverage in excess of $2.8 billion.
While at the top of the program are the remaining $400 million of coverage from Alamo Re catastrophe bonds issued in 2015, which have been reset to attach at $4.2 billion, providing the total funding up to $4.6 billion
TWIA told Artemis that it is pleased with how its renewal and rearrangement of the reinsurance and funding program went for 2018.
"The Cat bonds provide a stable source of Cat funding at pricing levels generally comparable to the traditional market and attract a diverse group of investors complementing TWIA's traditional reinsurance partners. Additionally, the outstanding Cat bonds have staggered maturity dates so as to reduce TWIA's exposure to market fluctuations," a TWIA spokesperson told said.
The $1 billion placement of traditional reinsurance was well-received by the market, TWIA said, being oversubscribed and with final firm order pricing coming in below initial indications.
Additionally, the new Alamo Re 2018 catastrophe bond issuance was also "well received" with pricing coming in below the initial indicative range.
Importantly, TWIA said that is believes the 2018 reinsurance placement was successful thanks to the market's positive response to the way it handled over 75,000 claims from Hurricane Harvey and to the fact the insurer now has several years of continuous operational and financial improvements behind it.
But at its heart the reinsurance program and funding provided by capital markets means TWIA has the financial strength to respond to its policyholders needs when the worst happens.
TWIA General Manager, John Polak explained to Artemis, "TWIA is pleased to have strong relationships among traditional reinsurers as well as investment managers in the expanding ILS market. Our ability to place traditional reinsurance and issue Cat bonds to secure sufficient funding for catastrophic losses ensures we can be there for our policyholders when they need us most."
Register for our upcoming Singapore ILS conference before tickets run out!


———————————————————————

View all of our Artemis Live video interviews and subscribe to our podcast.
All of our Artemis Live insurance-linked securities (ILS), catastrophe bonds and reinsurance video content and video interviews can be accessed online.
Our Artemis Live podcast can be subscribed to using the typical podcast services providers, including Apple, Google, Spotify and more.
—————————————