Nephila Capital, the world's largest investment manager specialising in catastrophe and weather insurance-linked securities (ILS) and reinsurance linked assets, is to be 100% acquired by Markel Corporation in a move that is certain to create waves in the marketplace.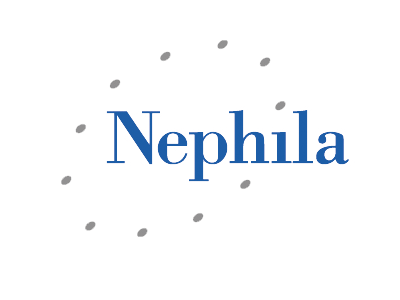 Nephila Capital was originally launched in 1998 by founder Frank Majors and Greg Hagood, since when the firm has created a global underwriting powerhouse for catastrophe and weather risks, both on the reinsurance side and more recently sourcing assets through direct insurance markets.
This 20 year journey has resulted in an ILS and reinsurance investment manager with north of $12.2 billion of assets under management and underwriting or risk origination platforms in Bermuda, London, and the United States.
The next phase of the Nephila Capital story will see the firm becoming an independent unit of a major global insurance and reinsurance company, as it has just been announced that Markel Corporation will be acquiring 100% of Nephila Capital for an undisclosed amount.
Markel explained the rationale as, "Adding the unique and proven talents of Nephila to the specialty insurance and reinsurance platforms of Markel will produce a powerful combination that will drive long-term growth and value to the benefit of the companies' investors."
The company highlighted Nephila's, "deep and long-term investor relationships, tremendous energy, creativity and innovation in matching investor risk appetites with client needs."
The firm also highlights Nephila's scale and reach, with its over $12 billion of assets under management coming from a stable of more than 300 geographically diverse investors.
Richie Whitt, Markel's Co-Chief Executive Officer, commented on the news, "We are excited to welcome Nephila to the Markel team. Frank Majors and Greg Hagood have built the industry's pre-eminent and longest-tenured insurance-linked securities manager. With a proven 20 year track record of success, they bring with them an incredibly experienced and talented management team and a culture of creativity, innovation and excellence that exemplifies the Markel Style. The addition of Nephila to Markel's insurance, reinsurance, insurtech, fronting, and existing insurance-linked securities capabilities will enhance and strengthen the breadth and depth of Markel's offerings to policyholders, producers and investors."
Frank Majors, Nephila's Co-Chief Executive Officer, added, "We are delighted to be joining Markel, a company with a similar culture, strategic outlook and long-term focus. They have built a great company with a sterling reputation for both outstanding performance and a collaborative business approach, and have a proven track record of successful acquisitions. Markel shares our strategic vision for the future of the insurance markets; this transaction will allow us to accelerate our delivery of that strategy, creating additional value for our investors and our trading partners. We are looking forward to working with the Markel team, and are excited by the possibilities from our combined strengths."
Greg Hagood, Nephila's Co-Chief Executive Officer, also said, "As the industry continues to evolve, we believe the resources and expertise from both platforms will provide meaningful benefits to our investor base, as it combines the investment independence of a 20 year, stand-alone insurance-linked securities manager with the additional resources of a well-respected and strongly rated insurer.  We are excited about leveraging these joint resources on behalf of our investors in the years ahead."
Nephila will continue to operate as a separate business unit, the announcement explains, with the management team, led by Greg Hagood and Frank Majors, staying in position and remaining  based in Bermuda, San Francisco, CA, Nashville, TN and London.
Being a full acquisition of all of Nephila Holding's shares this deal also represents an exit for minority investors KKR Group and Man Group, both of which have backed Nephila for some years now and likely stand to realise an attractive return on their investments and backing of the ILS fund manager.
The transaction is subject to approvals by relevant insurance regulators and typical closing conditions, but is expected to close relatively quickly in the fourth quarter of 2018. It is not subject to any financing condition, and Markel said it will pay for Nephila using cash in hand.
Of course Markel also owns Markel CATCo, the retrocession and reinsurance investments specialist, so the acquisition of Nephila adds to its third-party capital capabilities.
Whitt commented, "The combined assets under management (AUM) between Nephila and Markel CATCo will stand at approximately $19 billion, representing approximately 20% of the insurance-linked securities sector. With this transaction, Markel is set to become the largest manager of funds in this sector."
Additionally, Nephila and Markel CATCo likely don't compete particularly heavily in the core retro product market that Markel CATCo has been so dominant of.
Another interesting angle to this is that Markel Corporation also owns State National, a program and fronting specialist that Nephila has been using as a service provider for some years now.
Markel Corporation is not just in insurance and reinsurance of course, also being an investor, owner of businesses in other segments, and venture investor.
For Nephila the benefits to becoming part of this global re/insurance, risk transfer and investment platform are numerous.
As part of Markel Nephila Capital will benefit from its significant global infrastructure, its access to risk, its corporate client base, the use of its underwriting platforms, its investment reach, the depth of its technology and analytics expertise, amongst many other things.
At a time when the ILS market is poised for further growth, as catastrophe risks and insurance-linked investments become an increasingly accepted component of major institutional investors portfolios, this move could help to propel Nephila to new heights.
For investors in Nephila's strategies and ILS funds it is expected to be business as usual, with the firm remaining an independent business unit, but with the promise of greater opportunity going forwards as well.
For reinsurance counterparts and protection buying clients of Nephila it is also expected to be business as usual and in fact going forwards its possible the capacity Nephila can wield will grow significantly, once the new platform can be fully leveraged.
While the acquisition of an ILS manager of this scale by a re/insurance firm is bound to raise questions of independence or conflict of interest, it is clear that Markel has a strategy that Nephila can fit neatly into without competitive pressures arising.
In fact the pair can likely work together symbiotically as well, with both parties benefiting as Nephila can help Markel to maintain its foothold in peak catastrophe zones, when its own balance-sheet capital may not always allow.
We understand that the entire Nephila management including partners are set to remain with the firm and retaining the organisations independence, even as part of a larger group, will likely be seen as key by customers and investors.
Integration will of course also be key and after the acquisition closes the hard work of aligning itself with its new owner, while ensuring continuity for clients or investors and independence in terms of underwriting and investment operations will begin for Nephila.
Already the largest ILS fund investment manager, Nephila now has the platform to support ongoing growth, product development and delivery of some of its more niche offerings, such as its weather and climate risk transfer solutions.
The firm has been working its way down the value-chain, sourcing and attaching its investor capital to risks as close to the primary policyholder source as possible and the acquisition by Markel, with its broad insurance market access and fronting capabilities are almost certain to see this trend continue, if not broaden or accelerate at Nephila.
Given the way the insurance and reinsurance market has been structurally disrupted by the entry of third-party capital and the advent of ILS, Nephila now positions itself for the future with the ability to participate in the evolving reinsurance landscape as part of a significantly larger and more global platform.
As a result, the acquisition by Markel will serve to accelerate the execution of the Nephila Capital strategy, which will be fascinating to watch across years to come as the acquisition beds in and Nephila works out how best to leverage its new owners' global platform.
While Markel becomes an entity commanding almost one fifth of the overall roughly $100 billion global ILS market, a tantalising prospect and one that promises to ultimately help the sector achieve further growth and importance in risk transfer markets.

Frank Majors, Co-CEO and co-founder of Nephila will be speaking at Artemis' third ILS conference in NYC in February 2019. Tickets are on sale now, reserve you space at the event today.
Register today for ILS NYC 2023, our next insurance-linked securities (ILS) market conference. Held in New York City, February 10th, 2023.
Get a ticket soon to ensure you can attend. Secure your place at the event here!