There are signs that the world's largest reinsurance firm Munich Re is beginning to refocus and reposition itself, intending to concentrate on its core areas of expertise in risk management, risk transfer and risk bearing, alongside a newer developed focus on technology.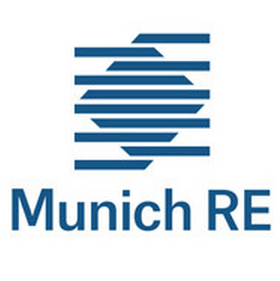 The transformation of the reinsurance business model has been underway for almost a couple of decades now and the capital markets, insurance-linked securities (ILS) and alternative capital has played an important role in stimulating the desire and need for change.
As capital has become increasingly flexible, fungible, available and efficient, it has changed the reinsurance landscape and pushed modernisation agendas into the forefront, as expense management and getting paid for their expertise becomes all important.
While it sometimes seems like reinsurers are commanding large sums for simply bearing risks, there is often little recognition of the expertise that is utilised upfront in originating, sourcing, analysing, understanding, structuring and transferring risks, which is really what reinsurers should be getting paid for.
Hence a refocus and repositioning on risk management, risk transfer, risk bearing (where appropriate) alongside technology and other service provision, seems a shrewd way to create new revenue streams, while retaining those most profitable, and perhaps laying off to others the tasks that are less profitable, of interest, or aligned with the core risk focused mission.
A number of things have happened in the last few hours, days and weeks which all point to the new direction being taken by Munich Re. Here we take a moment to direct you to our sister publication Reinsurance News (make sure you sign up for the free daily email), where each of these signs of the future of Munich Re have been covered in full.
Firstly, the reinsurer is rumoured to be ready to sell its asset management unit Munich Ergo Asset Management GmbH (MEAG), with Guggenheim Partners cited as a potential buyer.
This would effectively be like Munich Re outsourcing its investment mandate, MEAG managed roughly $289 billion of assets, the vast majority (roughly $270bn) of which is the reinsurers, freeing the company up to focus on the risk side of the business.
But there could also be other efficiencies to be gained, by handing the Munich Re investment float to an external manager, as it's clear this isn't a sale being considered for the immediate monetary gain.
An external manager, like a Guggenheim, could have greater flexibility to match investments to risk premiums, enabling returns to be managed more closely to the underlying books of business the float is generated from.
In effect, Munich Re could begin to operate at a higher investment return if the correct steps were taken in managing the huge portfolio and a little less conservatism applied, resulting in a boost to that side of the business which could add efficiency across the enterprise and take a little pressure off the underwriting side.
It's also a more modern structure, enabling Munich Re to continue its focus on technology and digitalisation, alongside innovation and service provision, as well as its core risk management and underwriting expertise, which should all help it to generate higher margins from its business, as well as greater customer loyalty and retention.
On the technology side, just today Munich Re has announced its latest foray into a world that promises to provide it with revenue from new services, allowing it to add value for its clients, while also originating and securing new clients, all the while demonstrating that innovation is now at the heart of the reinsurers offering and the underwriting no longer the only value proposition it has.
Munich Re announced today that it has joined forces with global automation specialist Kuka and mobility and manufacturing consultancy MHP (a subsidiary of Porsche) to deliver industry 4.0, digitalisation and risk services that are together called the SmartFactory as a Service.
This is not the first such foray from Munich Re. The company also entered into a partnership with technology and service company Bosch to deliver industry 4.0 and internet of things (IoT) solutions for the factory environment. Again there is a risk component to this offering, of course.
What these ventures have in common are the combination of technology, risk management and financial instruments, with the insight from data gathered through sensors and other tech likely to make the management of risk and its underwriting and transfer a far more efficient process, with higher margins as a result.
That is a key reason for Munich Re's involvement, as it transitions to a company that can underwrite based on as near as possible real-time data inputs, while building loyalty through the risk management and service provision of the offerings, all with the goal of being the corporations insurer for the long-term.
Corporations that embrace these types of initiatives are also likely to find themselves buying into them much more deeply  than they would to a simple insurance policy alone. It is the overall package that offers them benefits, again helping to create a true customer experience and relationship with their re/insurer, with the obvious benefits for Munich Re.
These two initiatives, there are a number of others, are a little different to the insurtech investment wave that sees reinsurers backing start-ups, often with the added bonus of becoming their reinsurance capital provider at the same time.
Munich Re is a first mover here as well, with its Digital Partners unit making insurtech start-up investments and striking capacity deals to help insurtech's grow, but the service delivery based offerings are perhaps a sign of the longer-term game and perhaps where Munich Re sees some of the insurtech investments ending up.
Additionally, also showing where Munich Re may be going, the firm is selling off chunks of non-core businesses, from personal lines Ergo related sales to the sale of group-life unit Ellipse to AIG that was announced this week.
Other hints of the future direction of Munich Re also point towards this developing risk + tech company focus. Here are a selection of signs of the future direction of the reinsurer and bear in mind the pace of this evolution, as these are all from 2018.
Munich Re set up a technology-based insurance centre in Beijing, China, called Smart Thinking Consulting (Beijing) Company Limited, designed to provide intelligent solutions to new and existing Chinese business partners.
Munich Re is modernising its knowledge management through advanced technology and artificial intelligence (AI), which could be a key differentiator in helping the reinsurer realise the value of its internal knowledge assets, a key trait for reinsurers of the future.
The reinsurer's Ergo unit is shifting a large book of life business onto a new technology platform developed by IBM to help it better manage the book, but also with the prospect of perhaps even managing other re/insurers life portfolios in the future as well, another area it can differentiate itself.
The company is rationalising its work-force, with 900 job cuts announced for the reinsurance division, which is likely only to be the start. The new focus and positioning will also mean hiring, but likely in other skill areas and for the management of service offerings, to build customer loyalty and retention. While some older re/insurance tasks will likely disappear altogether in years to come.
All of this is part of the company's publicised mission to, "transform its business model in order to get closer to the client, essentially reshuffling the value chain with the help of technology and digitisation to reduce complexities and boost efficiency."
Reinsurance chief Torsten Jeworrek said recently that "insurers are almost obliged to develop new covers that better meet clients' needs" which certainly describes part of the motivation for these moves.
Additionally, CEO Joachim Wenning said that the digitisation of the reinsurer is not to copy the internet age companies, rather "to enhance core business and push back boundaries by adding digital elements." Again, the initiatives discussed here demonstrate the reinsurer clearly moving in this direction, while the company has also stressed the need to reduce complexity across the enterprise.
This timeline demonstrates the rapid pace of change that is now occurring at Munich Re, which is also being seen across the reinsurance industry as companies seek to refocus and reposition in such a way as to secure their future roles in the risk to capital value-chain.
Munich Re has also been steadily increasing its use of alternative capital, growing its sidecar using private arrangements, while also using more retrocession, of which a good share comes from the capital markets.
This is another way for Munich Re to add efficiency, particularly in peak catastrophe risk zones where the traditional reinsurance product perhaps doesn't always deliver the margins the company would have wanted, but it is vital to remain engaged as the future for those markets may also be one where the overall service delivery and offering is much broader than just risk capital alone.
That leads us to speculate that the end-game could be the decoupling of risk related service provision and technology from risk capital, as the most efficient capital will be all that is required in many cases, while at the same time the layers of complexity in the underlying insurance products and services are likely to become incredibly detailed, bespoke and complex.
That positions those who have the expertise and knowledge to create such complex risk service offerings well for the future. While the revenue streams that these initiatives build could be far more compelling over time than the provision of risk capital to bear the risks themselves, opening the doors to greater capital market participation once again.
The need for efficient risk transfer will also lead to digitisation of the risk itself (or at least a digital understanding and representation of it), as trading platforms or exchanges provide the pipeline to channel risk sourced through complex, technology-led service offerings to clients as directly to the most efficient sources of risk capital as possible.
There are without a doubt an exciting few years ahead as reinsurers evolve their offerings, tech generates both simplicity and complexity at the same time, while customer experience becomes increasingly key, and capital increasingly fluid. This market is only going to become more fascinating to watch as a result.
Experience is an interesting one, as it is far more typical for re/insurance customers to feel obliged to buy cover, or taxed by their policies, rather than involved in an actual positive experience as a customer of a service provider they feel makes their business/life better.
This transition could be fundamental to re/insurers, as if they can generate loyalty while becoming a key service to, or even piece of, their clients offering, this could go a long way to securing their futures. Owning the clients experience is the ambition of players in many sectors, perhaps even in reinsurance now.
Finally, Munich Re has forecast that it will experience rising profits through the year 2020 and beyond.
Given the dynamics of reinsurance pricing and the market cycle, as evidenced after the heavy losses of 2017, this is unlikely to be possible unless the reinsurer can unlock and originate new risk and revenue streams, maximise its margins on existing ones, develop stronger customer relationships and loyalty, shed underperforming business units and non-core activities, rationalise its work-force, and wholeheartedly embrace technology right through the enterprise.
Of course, the company also said it was open to offers from the right anchor investor, which could be the transformative next step the reinsurer needs to secure its place at the top of the market.
Ultimately (at the risk of repeating ourselves), it is vital to be able to get paid sufficiently well for the expertise re/insurers have at their hearts. So, it's down to them to identify where the focus and position should be and what it is they should actually be getting paid for, before a more efficient alternative comes along, or they get left behind.
Don't forget, all of the links in this article are from our sister publication Reinsurance News (where you can sign up to receive free daily reinsurance news emails).
Register for our upcoming Singapore ILS conference before tickets run out!


———————————————————————

Tickets are selling fast for Artemis London 2022, our first ILS conference in London. Sept 6th, 2022.
Register soon to ensure you can attend.
Secure your place at the event here!
—————————————