Reinsurance giant Munich Re continues to plough ahead with its growth strategy in the slightly better pricing environment, reporting today that it underwrote 42% more premiums at the July renewal at pricing that was less than 1% better across the portfolio.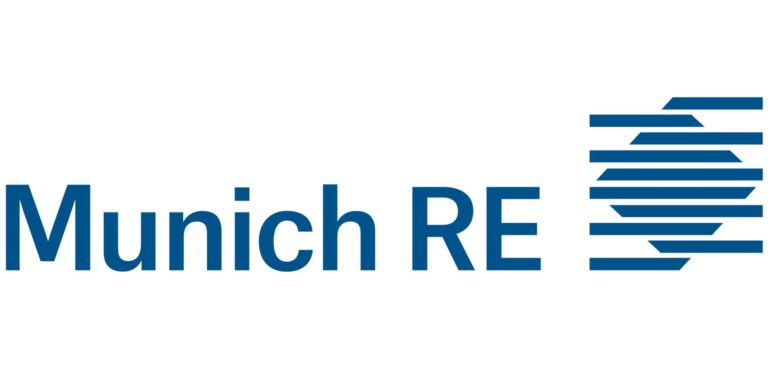 In fact the price increase Munich Re achieved at the July renewals amounted to 0.9% overall, while premiums underwritten rose by 42% to about €3.3 billion.
The growth in Munich Re's book at July, when roughly €2.3 billion of the reinsurance firms book was up for renewal, 27% in North America, 15% in Latin America, and 14% in Australia, was driven by one large-volume treaty in Australia, as well as profitable growth in the U.S market underwriting reinsurance quota share business.
The growth in July far outpaced the premium volume increases seen at the beginning of the year, as Munich Re had reported growing its property & casualty reinsurance book by almost 17% in Q1 and underwriting 8.1% more premiums at the April renewals.
But price increases averaged just 0.8% across both January and April, so Munich Re has actually experienced slightly better market conditions in July, likely driven by the U.S. and Caribbean loss experience of the prior year.
Of course, July renewals tend to be P&C focused and much of the North American business is likely to include property and catastrophe risks, which does suggest that Munich Re has grown its exposure to perils such as U.S. hurricanes, tornadoes and wildfires.
But the pricing has clearly made picking up more exposure worthwhile for the reinsurer, hence the upsizing of its book.
Although, Munich Re had been hoping 2018 would bring "intensifying rate rises" in reinsurance, but the experience in July suggests that so far a flatter rate environment has been seen, with capital levels still blamed in the industry.
It's also interesting that Munich Re has turned to quota shares for growth, something the ILS market and funds has been increasingly focused on, as we said the other day. Private ILS quota shares are now outpacing sidecars for growth in the market, as investors look to back underwriting shops more directly and in an aligned manner.
Munich Re commented on the renewals, "In the renewals at 1 July 2018, the developments that had begun to be observed in previous renewals continued, with prices increasing in the markets affected by natural catastrophes (particularly in the Caribbean), but otherwise remaining stable given the still-high capacity levels in the markets."
The results of the enlarged book are now beginning to flow through, with Munich Re reporting profit for the first-half of the year of almost €1.6 billion, well on the way to achieving the reinsurance firms full-year 2018 target profit of between €2.1 billion and €2.5 billion.
Joachim Wenning, Chairman of the Munich Re board, commented on the first-half results, "With a half-year profit of €1.6bn, we are most certainly on track to reach our profit target of €2.1–2.5bn for the year as a whole. We also made progress with the implementation of our strategy: Munich Re is becoming more profitable, more digital and leaner."
The profit in Q2 2018 amounted to €728 million, just slightly below the prior years €733 million, despite the fact Munich Re experienced higher man-made disaster losses in the quarter.
Property & casualty reinsurance at Munich Re contributed €335 million to the Q2 result, down from €517 million in the prior year. The company said the decline was "mainly attributable to a significant increase in man-made major losses and higher basic losses."
These man-made losses amounted to €501 million during the quarter, up from €187 million last year. The most expensive man-made loss was due to structural damage to a hydroelectric power station in Colombia (the Ituango dam collapse), the reinsurer said.
Meanwhile major losses from natural catastrophes reached €104 million in the period, up again from the prior years €66 million.
Munich Re managed to release around €200 million of P&C reinsurance reserves in the quarter, which helped this unit to avoid a much lower profit for the period.
Life & health reinsurance however has shown improved performance at Munich Re, with the firm reporting a technical results of €176 million, up on last years €77 million in Q2 and €331 million for the first half of the year putting the firm well on its way to achieving its target of at least €475 million for 2018.
Munich Re continues to make a big deal of its efforts to modernise and adopt digital technologies within its business, as Wenning said "Munich Re is becoming more profitable, more digital and leaner."
As we explained recently in an article, Munich Re is refocusing its business on the three core areas of risk + tech + experience, but the necessary efficiencies are still taking time to flow through and the reinsurance firms expense ratio for the first-half of 2018 remains at 33.5%, the same as the prior year and up on 2016.
But you have to speculate to accumulate and what Munich Re is doing is putting in place a platform that it hopes will drive continued premium growth, enabling it to use technology and enhanced client relationships to both make itself more important to its cedants and to acquire more risk, including from untapped areas of risk.
Spending to achieve this transformation is a given and the fact Munich Re's expense ratio hasn't ballooned under the weight of its investments in digitalisation and technology is actually quite impressive for a company of its size.
The key will be in whether Munich Re can utilise its technical platform and value-added client service to make its underwriting capacity more efficient, so to be able to maintain the premiums it is underwriting in 2018 even when the market starts to soften again, which looks like an inevitability in the future as reinsurance and risk transfer modernisation continues and the capital markets continue to grow their involvement.
The company says its expectations have not changed and it looks set to easily hit targets for the year as long as major losses remain manageable. It will be interesting to see how the enlarged book earns through as well, as Munich Re could far beat its target if things remain quiet on the catastrophe front.
You can access the full results statement from Munich Re here.
———————————————————————

Register to attend Artemis London 2022, our first ILS conference in London. Sept 6th, 2022.
Tickets are now on sale.
Secure your place at the event here!
—————————————