Munich Re, the largest reinsurance company in the world, has said it would welcome capital markets support in providing capacity for cyber accumulations risks.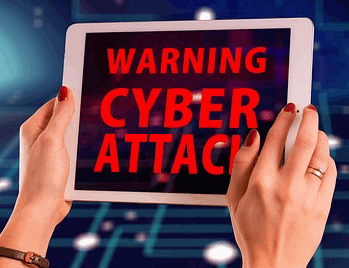 Speaking in Monte Carlo today at the Reinsurance Rendez-vous, Munich Re's board member for reinsurance Torsten Jeworrek explained that cyber risk is a key opportunity for the reinsurer and it intends to target keeping a 10% market share as the global cyber risk underwriting market expands.
But he explained that there areas in cyber risk where even the balance-sheet of the largest reinsurance firm in the world is not sufficient to absorb the risks, making the capital markets a potential partner.
"Cyber risks are one of the biggest threats to the networked economy. Munich Re is making highly targeted investments in know-how and development of networks in order to continually improve its services and insurance products. Together with technology partners, we want to keep on developing solutions for these risks in the future," Jeworrek explained.
But it's not just technology partners that can help, the need for capacity to address an unmeasurable exposure is cause to call for capacity support.
"I think the biggest challenge is to understand cyber," Jeworrek said.
Adding, "Particularly when it comes to accumulation, that is the real risk of cyber. The rest of it, individual cyber risks, in my opinion are manageable.
"Where would be a demand, in my opinion, for additional capital and additional capacity is the accumulation part of cyber and here it would be very, very good if the alternative capital markets would also think about how they can contribute something and maybe offer capacity."
Munich Re has always been clear that it sees the capital markets role to be in supporting their ability to establish and grow underwriting markets, however the expansion of insurance-linked securities (ILS) has dented a once profitable line of business for reinsurers such as the firm.
"Offering cat capacity is nice, but where we need accumulation capacity would be cyber and here alternative capital would be very welcome," Jeworrek commented.
It's unusual to hear the firm explicitly calling for more capacity support, which reflects the size of the risk and the challenge in covering cyber exposures adequately.
Jeworrek also discussed the reinsurers retrocession program, which he called adequate and said we "don't see a need to significantly change anything."
But he did mention that the reinsurers use of collateralized sidecar vehicles, "Lets alternative capital players participate in the whole portfolio, to have the option in the future to make use of the cheaper capital base, in case the capital markets can provide that on a sustainable basis, maybe even for other perils in the future."
So there's a thought. Perhaps Munich Re could launch the first cyber sidecar. A structure designed to augment its own ability to address cyber accumulation risks in its portfolio.
For capital markets investors and ILS funds with an appetite for cyber insurance risks, while still few in number, this could be an interesting prospect.
Being able to tap into the reinsurers extensive cyber expertise and support its need for retrocession capacity to address cyber accumulation may be interesting to some.
Of course it won't be interesting for all, as cyber risk is certainly not to the appetite of all ILS investors.
But it could provide an opportunity for Munich Re to test out its theory, that the capital markets would be a suitable partner to help it address cyber accumulation risks.
The reinsurer also discussed silent cyber risks during its briefing in Monaco today, to which Stefan Golling, Munich Re's Head of Corporate Underwriting, said that steps need to be taken to identify cyber risk, so it can be turned into affirmative coverage.
So-called silent cyber risks are often said to be an area that the depth of the capital markets could be useful in underwriting.
Golling said, "So the insurance industry needs to take action, to mitigate this exposure, to turn co-called silent cyber coverage into affirmative coverage.
"Only then can we adequately assess the risk, we can price for it, we can limit it and at the end we can include it into our accumulation models."
He also noted that, "Anybody who claims they don't write cyber, or don't want to write cyber, should actually reconsider the true cyber exposure in their traditional P&C book and together work with us on the challenge in making it non-silent but affirmative."
Finally, but also interesting on cyber risks, the major reinsurance firms are diverging on their appetite for this emerging class of business, with SCOR saying today it didn't really want to write it.
If the biggest reinsurers in the world can't agree on writing cyber risks, meaning there are fewer markets to diversify global cyber exposures around, is it any wonder they may turn to the capital markets for support?
But if they can't agree on whether cyber risk can be understood and underwritten, should the capital markets even look at it at all? Perhaps, but steps by ILS markets into cyber risk should be taken carefully and it would be wise to have your own expertise, to validate the assumptions and pricing decisions made by even the largest of reinsurers.
———————————————————————

View all of our Artemis Live video interviews and subscribe to our podcast.
All of our Artemis Live insurance-linked securities (ILS), catastrophe bonds and reinsurance video content and video interviews can be accessed online.
Our Artemis Live podcast can be subscribed to using the typical podcast services providers, including Apple, Google, Spotify and more.
—————————————