Moody's Investors Service has announce an upgrade for the Fremantle Limited catastrophe bond which was issued by Brit Insurance Ltd. back in June 2007. Fremantle Limited provides Brit with cover for a portfolio of risks including European windstorms (both UK storms and  Europe ex-UK) , Japanese typhoons, Japanese earthquakes, California earthquakes, U.S. Midwest earthquakes (New Madrid region), and Atlantic hurricanes. The transaction runs until the end of June 2010.
The main reason for the upgrade is due to the fact that there have been no qualifying events which could trigger losses for the notes so far, this bring the risk of loss down dramatically. Moody's also took into account the fact that the Pacific El Nino has meant that all forecasts for the Atlantic hurricane season this year are much more benign than in normal seasons, lowering the risk of loss even further.
Full details of Fremantle Limited (and all other cat bond transactions) are available in our deal directory.
———————————————————————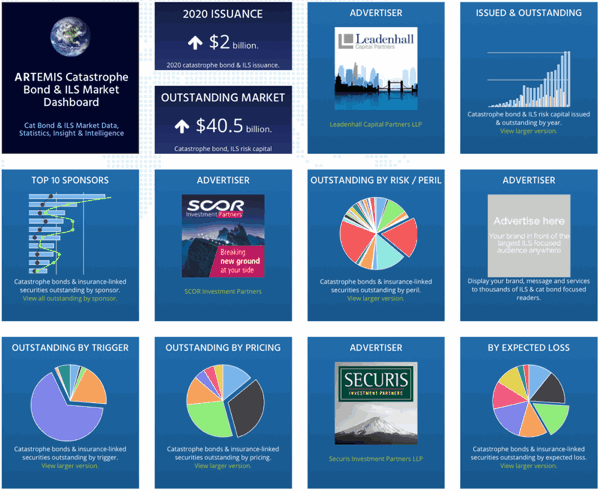 Analyse catastrophe bond market issuance using the Artemis Dashboard and Charts.
We've tracked more than 650 cat bonds and related ILS transactions since 1996, all of which are included in our extensive Deal Directory.
Use the Artemis Dashboard and our Cat Bond Market Charts to analyse this market!