Meteo Protect, a parametric and weather index insurance specialist, has launched a new product offering parametric flood coverage for river cruise operators and riverside businesses.

Meteo Protect underwrites a broad range of parametric insurance products linked to weather conditions, backed by reinsurance capital and also works as a Coverholder for the Lloyd's of London insurance and reinsurance marketplace.
Having recognised the impact of recent years flooding events in France, including many rivers and most famously the Seine in Paris this year, Meteo Protect has launched this product to provide responsive coverage to businesses that are dependent on river conditions.
River flooding can impact business revenues in such a way that the loss is not covered by traditional insurance solutions, Meteo Protect explains.
Businesses can experience a partial or complete interruption of their business activity during floods, because of bridges being too low for boats to pass, quays being closed making the mooring areas of boats and riverside businesses inaccessible, or in extreme flooding cases all river navigation being prohibited.
"This year's flooding was significant for how long it affected economic activity generated along France's main rivers," Gabriel Gross, CEO of Meteo Protect explained.
"As for our agricultural clients, persistent losses caused by adverse weather conditions can spell the end of businesses that do not have the reserves to offset such losses. Our parametric weather solutions are customizable to protect these weather sensitive businesses beyond the limits of traditional insurance," he continued.
Meteo Protect has designed a parametric insurance product that can compensate businesses for the losses incurred due to flooding.
The parametric trigger is designed to ensure the parametric insurance responds to the conditions that most affect river boat operators or riverside businesses, being configurable to river flood height.
Coverage and the parametric trigger uses a weather index, based on the number of days when the river level has risen above a certain height. Similarly to weather derivatives Meteo Protect refers to these as "critical days".
River boat operators or riverside businesses are able to define the term of coverage, the compensation per critical day they would receive, and the limit of compensation, according to their specific risk profiles.
Quotes can be provided in real-time, using Meteo Protect's underwriting and pricing platform which aggregates weather-related data and analyses the risks.
The company believes that index-based weather insurance can more speedily compensate the losses incurred through adverse weather conditions, unlike traditional insurance, as indemnification is simple and automatic with no loss assessment, deductible or adjustment required.
Insurance-linked securities (ILS) funds and capital market investors are increasingly attracted to parametric sources of risk, which can offer new perils and diverisfication. As a result, weather risk is already an area that some ILS funds already specialise in via collateralised reinsurance solutions that support weather risk brokers.
Register now for our upcoming ILS conference, July 12th 2018, Singapore

———————————————————————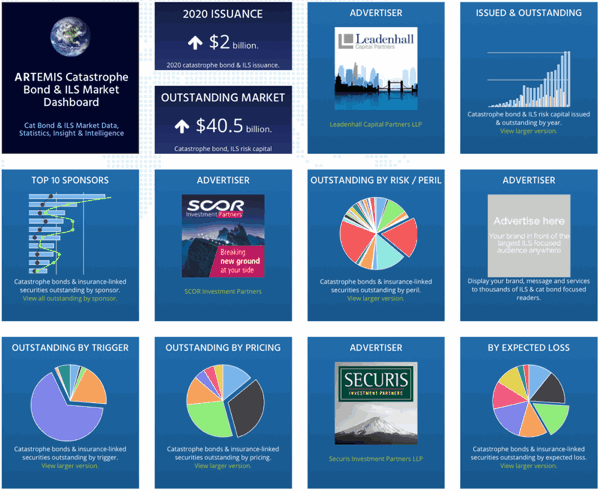 Analyse catastrophe bond market issuance using the Artemis Dashboard and Charts.
We've tracked more than 650 cat bonds and related ILS transactions since 1996, all of which are included in our extensive Deal Directory.
Use the Artemis Dashboard and our Cat Bond Market Charts to analyse this market!