LeapFrog Investments announced that they have raised $44m for a fund devoted to helping companies start microinsurance schemes in developing areas of the world. It's the first fund of it's kind and aims to help businesses bring insurance and financial services products to 25 million low income people in Africa and Asia.
With microfinance schemes taking off and microinsurance schemes already being accepted by families willing to pay a small amount to provide a safety net for their homes, families and businesses, it seems a good time to launch a scheme like this. However, some sort of accreditiation scheme may be required to ensure the companies who benefit from this fund are planning to do business in an ethical and sustainable manner, we must ensure microfinance has the interests of the people it is trying to help at its heart.
Read more on the LeapFrog website or read the full press release.
———————————————————————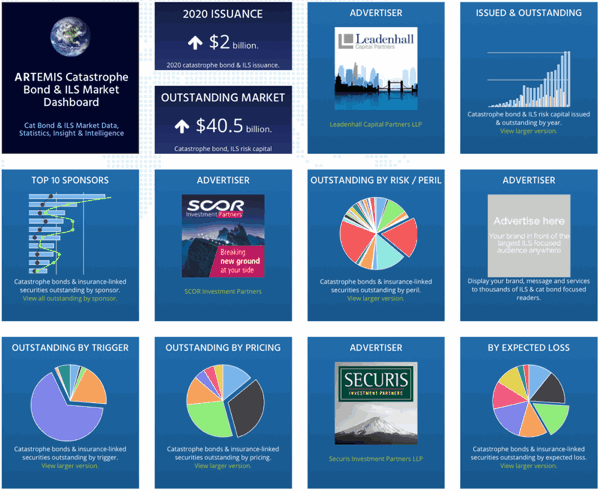 Analyse catastrophe bond market issuance using the Artemis Dashboard and Charts.
We've tracked more than 650 cat bonds and related ILS transactions since 1996, all of which are included in our extensive Deal Directory.
Use the Artemis Dashboard and our Cat Bond Market Charts to analyse this market!