Leadenhall Capital Partners LLP, the London based non-life and life insurance-linked securities and collateralized reinsurance asset manager, has expanded its reinsurance-linked investments team with the hire of an experienced property reinsurance underwriter.

Luca Albertini, CEO of Leadenhall Capital Partners, said in an announcement today; "Leadenhall Capital Partners is pleased to announce that Ben Adolph has today joined their non-life investments underwriting team. Ben joins from Antares where he was Property Treaty Deputy Underwriter, and reports into Jillian Williams."
Leadenhall has been growing its team in line with its growth in assets under management. With a team featuring specialists in both non-life and life underwriting, as well as actuarial, risk modelling and capital markets abilities, Leadenhall is able to both participate in ILS transactions such as catastrophe bonds as an investor, as well as structure and offer its institutional investment clients access to collateralized reinsurance and private transactions.
Leadenhall has grown its assets under management from $900m to over $1.4 billion of non-life and life insurance-linked assets so far in 2013.
———————————————————————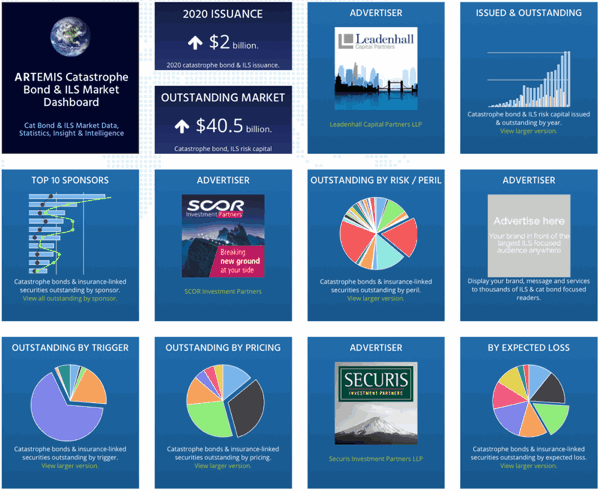 Analyse catastrophe bond market issuance using the Artemis Dashboard and Charts.
We've tracked more than 650 cat bonds and related ILS transactions since 1996, all of which are included in our extensive Deal Directory.
Use the Artemis Dashboard and our Cat Bond Market Charts to analyse this market!