We've added another wave of speakers for the upcoming third instalment of our annual insurance-linked securities (ILS) conference in Asia, ILS Asia 2018, featuring the Monetary Authority of Singapore (MAS), GC Securities, RenaissanceRe, Peak Re, Tullett Prebon, Aon Risk Solutions, Baker & McKenzie Wong & Leow LLC and AIR Worldwide.

With now just six weeks until the day of the event (there are only two Early Bird tickets remaining) we're pleased to release the names of our latest additions to the speaking faculty for the conference.
First, we're delighted to announce today that the Monetary Authority of Singapore (MAS), the central bank and financial market supervisor, will be opening the day, with an address from Deputy Managing Director Jacqueline Loh.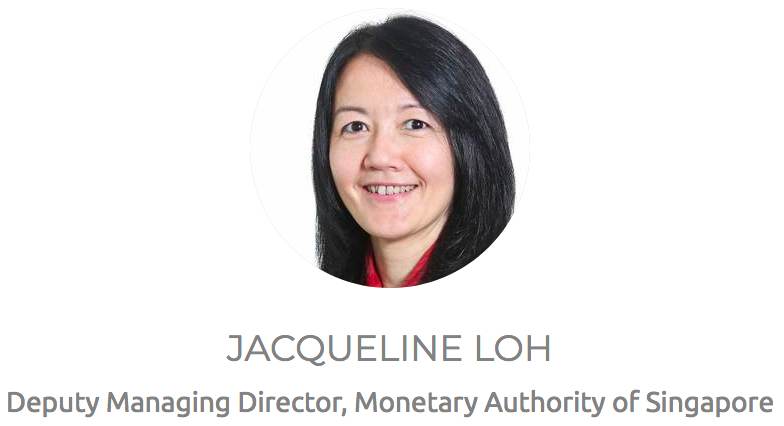 Read an Artemis article from 2015 on the role of alternative capital in narrowing the protection gap featuring comments from Jacqueline Loh.
We're also delighted to announce seven more industry speakers who will join us at the ILS Asia 2018 conference, some of whom will be familiar faces to the insurance-linked securities (ILS) and alternative reinsurance capital community.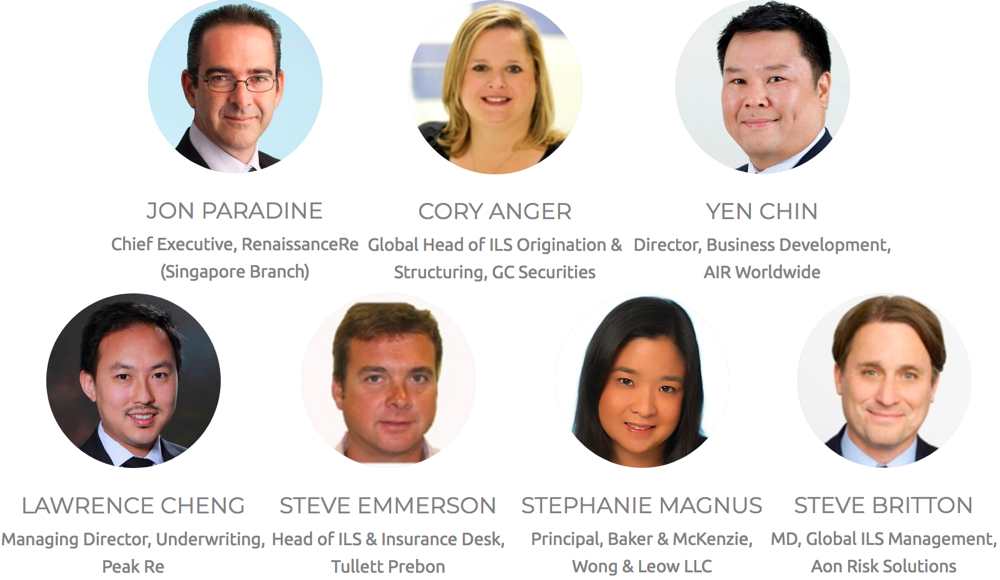 These speakers will be sharing their insights on the ILS and alternative reinsurance markets with our attendees on the day, providing their thoughts across a range of topics that will be covered by the ILS Asia 2018 conference agenda.
Event details:
Date: Thursday, July 12th 2018.
Time: 08:00 – 19:00 (including networking drinks reception).
Venue: Suntec Convention Centre, central Singapore.
What to expect to hear?
Our ILS Asia 2018 conference will feature a mixture of keynotes and panel discussions, with a focus on furthering the understanding of ILS in the region. This year we aim to provide deeper insights from the experienced speakers, across a range of targeted topics.
Speakers will cover sessions including:
an update on ILS market development in Asia;
the importance of risk models in helping the market navigate losses in 2017;
the protection gap and the role of the capital markets;
structures, rated vehicles, efficient collateralised capacity;
Singapore as an ILS market hub;
the importance of efficient matching of risk and capital;
important considerations when hedging ILS portfolios;
the future of ILS in the Asia region;
The full agenda will be announced in the coming days and will be published on the ILS Asia 2018 conference website.
Why should you attend?
Insightful talks and panel discussions from leading ILS, reinsurance and capital market executives.
Network with senior decision makers across the Global and Asian ILS & reinsurance markets.
Learn about opportunities for ILS market growth in Asia.
Tickets for ILS Asia 2018 are still on sale, so register today to secure your place at the event!

Visit the event website now for ticket details, pricing and to secure your place at the conference.
For any sponsorship or speaking enquiries please contact [email protected].
Our Gold Sponsors:
.
Our Silver Sponsors:
.
Our Bronze Sponsor:
For all sponsorship or speaking enquiries please contact [email protected].
———————————————————————

View all of our Artemis Live video interviews and subscribe to our podcast.
All of our Artemis Live insurance-linked securities (ILS), catastrophe bonds and reinsurance video content and video interviews can be accessed online.
Our Artemis Live podcast can be subscribed to using the typical podcast services providers, including Apple, Google, Spotify and more.