A number of insurance-linked securities (ILS) funds experienced negative performance during the month of June 2018, with further deterioration of the hurricane Irma industry loss estimate and the Lottoland lottery jackpot ILS payout both contributing. But still the average return of the ILS fund market was 0.28% for the month.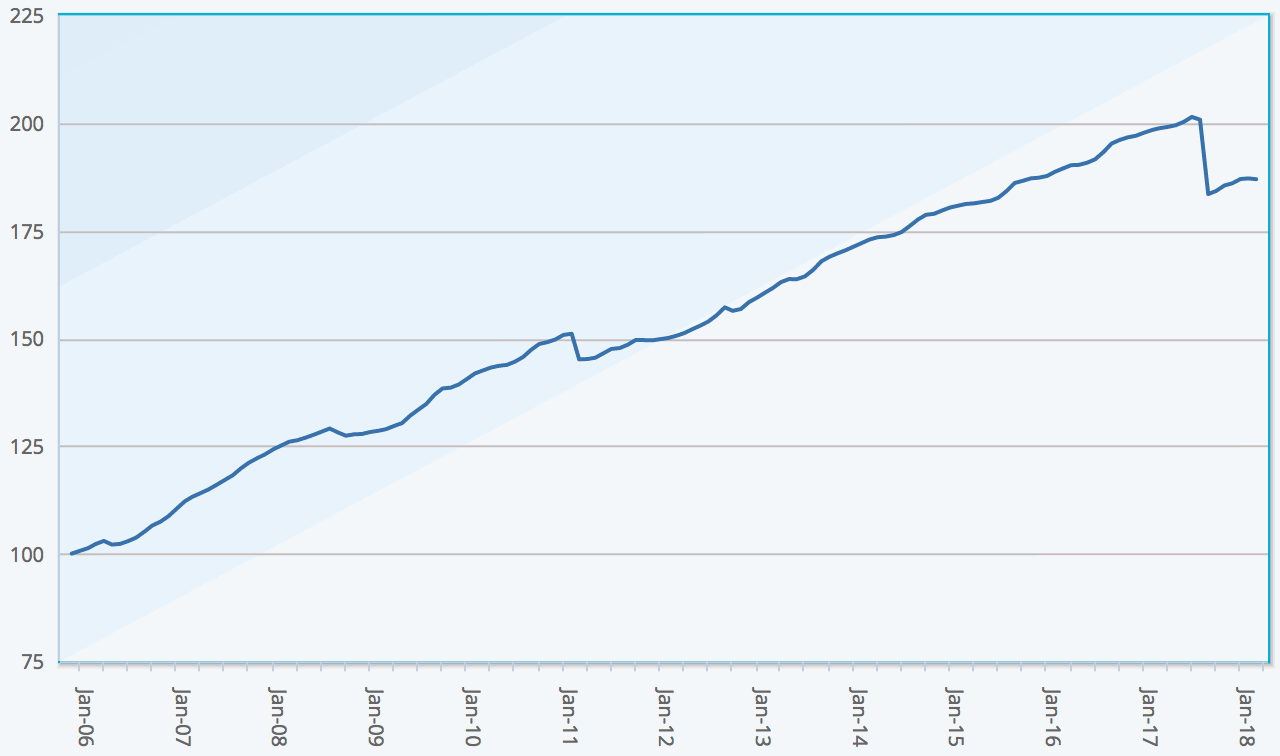 June 2018 saw 7 ILS funds that invest in private contracts and collateralized reinsurance reporting negative returns for the month, as the continued upwards loss adjustments for estimates for hurricane Irma drove negative performance during the month.
In addition, the EUR 90 million Lottoland jackpot payout has triggered its ILS backed reinsurance coverage, resulting in a further hit to performance for funds investing in that transaction during the month.
We're told there has also been some small losses due to severe hail and convective weather activity in June as well, but we're unsure how much those have been captured by the Index performance.
The 0.28% average return of the Eurekahedge ILS Advisers Index for June 2018 has taken the year-to-date average ILS fund return to just 0.58% after six months, the second lowest in 13 years.
But performance difference between ILS funds will be vast, with some likely still negative for this year due to loss adjustments, while others that escaped the worst of the hurricanes from last year will be significantly more positive already for 2018.
The 0.28% June 2018 return lags behind the average June return of 0.44% as well.
27 ILS featured in the Index were positive in June, with the difference between the best and worst performing fund 2.51%. 4 of the 7 negative funds are private ILS vehicles.
Pure catastrophe bond investment funds rose as a group by 0.31%, while the subgroup of funds whose strategies include private ILS and collateralized reinsurance increased by less at 0.25%.
Private ILS funds continue to underperform pure cat bond funds so far in 2018, and the biggest gainer in June is a pure cat bond fund that increased by 1.59%, while the biggest loser is a private ILS fund that lost 0.92%.
Commenting on June 2018 performance, Stefan Kräuchi, Founder of ILS Advisers said, "On the private ILS side, the biggest online jackpot pay-out from Lottoland, mirroring EuroJackpot top prize of EUR 90 million on June 1st had negative impact to some private ILS funds that entered the related reinsurance programs. The continuing upward revision of losses from hurricane IRMA also reduced the returns of some funds."
Demonstrating the gulf in performance between private ILS and cat bond strategies in 2018, the ILS Advisers Index reports that private ILS funds are behind pure cat bond funds by 4.06% on annualized basis for the first-half of the year.
You can track the Eurekahedge ILS Advisers Index on Artemis here, including the new USD hedged version of the index. It comprises an equally weighted index of 34 constituent insurance-linked investment funds which tracks their performance and is the first benchmark that allows a comparison between different insurance-linked securities fund managers in the ILS, reinsurance-linked and catastrophe bond investment space.
Register today for ILS Asia 2023, our next insurance-linked securities (ILS) market conference. Held in Singapore, July 13th, 2023.
Get a ticket soon to ensure you can attend. Secure your place at the event here!