There has been much discussion in recent years regarding climate change, man made global warming and their possible link to increasing disaster insurance losses. Studies have suggested in recent years that disaster losses have been increasing more rapidly and so people look for a reason for this increase and one suggestion has always been climate change.

A study published by the American Meteorological Society has been analysing more than 20 papers assessing the trends in disaster losses and climate change and has found no real link between the two. The report 'Have Disaster Losses Increased Due to Anthropogenic Climate Change?' finds that the increase in losses is more attributable to the increasing amount of capital exposed to disasters particularly in disaster prone areas.
The paper concludes: The analysis of twenty-two disaster loss studies shows that economic losses from various weather related natural hazards, such as storms, tropical cyclones, floods, and small-scale weather events such as wildfires and hailstorms, have increased around the globe. The 10 studies show no trends in losses, corrected for changes (increases) in population and capital at risk, that could be attributed to anthropogenic climate change. Therefore it can be concluded that anthropogenic climate change so far has not had a significant impact on losses from natural disasters.
Read the early release of the report in PDF format here.
———————————————————————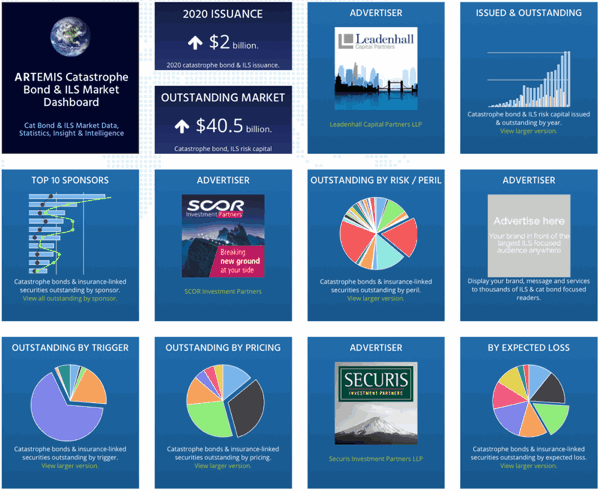 Analyse catastrophe bond market issuance using the Artemis Dashboard and Charts.
We've tracked more than 650 cat bonds and related ILS transactions since 1996, all of which are included in our extensive Deal Directory.
Use the Artemis Dashboard and our Cat Bond Market Charts to analyse this market!