Brian Duperreault, the CEO of insurance giant AIG, discussed the state of his company, the progress he is making in his mission to turn it around and the market forces seen today, in a speech in Monte Carlo yesterday.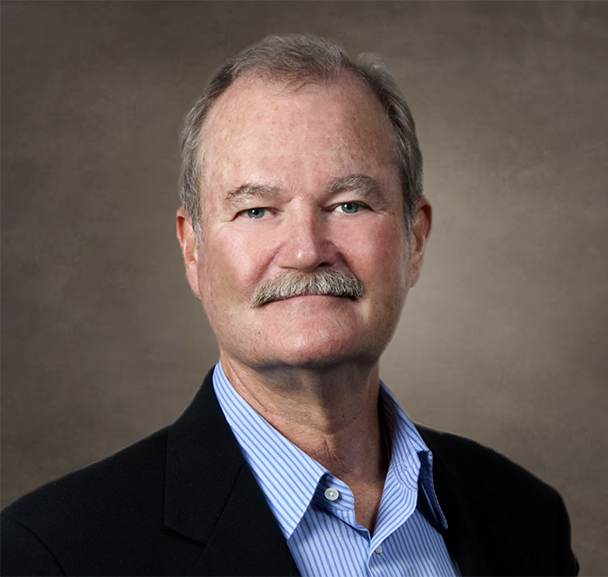 Speaking at the annual PwC breakfast briefing at the Monte Carlo Reinsurance Rendez-vous, Duperreault explained the value of reinsurance and his thinking behind the acquisition of Validus.
He said, "In classic portfolio construction, reinsurance is a wonderful tool."
Adding, "I believe that the reinsurance market is here to stay, but it's in transition."
Along with the Validus acquisition AIG has of course acquired the AlphaCat Managers insurance-linked securities (ILS) fund management unit, which Duperreault sees as incredibly relevant right now.
"You can either see ILS as a threat or a wonderful tool in your job as a reinsurer, if you're a reinsurer. I believe in the latter," he explained.
"We wanted to have a reinsurance vehicle and we wanted to have the ILS capability that they have, so that we have that capital flexibility."
Duperreault went on to say that reinsurance is a better tool for assuming catastrophe risks than the primary insurer balance-sheet.
This perhaps suggests that the AIG model may shift to being able to write more direct property business in catastrophe exposed zones, while leveraging the Validus and AlphaCat units to hold onto the cat exposure, a model we see other primaries taking.
This flexibility could help AIG grow its book in areas where high capital charges for catastrophe risks have stopped it being able to expand in the past.
He went on, "It's here to stay. I don't think it's a threat, it's a wonderful tool."
Duperreault sees the opportunity that so many are looking closely at and that defines part of the reason for recent moves such as the acquisition of Nephila Capital by Markel, the potential to match primary risks more directly with the capital markets.
Duperreault said, "Fundamentally we're risk takers and we're matching the risk we take in against capital, so we find a home for that risk."
He said that each type of capital will have a different appetite, for risk, duration and other factors, so matching the risk correctly to capital is a key part of the underwriting role.
ILS "gives you another tool to do that," he said.
He said ILS has been applied "fundamentally in big bang business" and it "hasn't been that adaptive to longer-term business" but he noted that "we'll see how that develops," and there could be a lot of risks out there where you can apply the same thinking.
He continued, "It's being used in the reinsurance market, so it's a secondary. There's a risk originator, he gives it to the reinsurance guys and the reinsurance guys they mix it up.
"In the hands of a risk originator I think it could take on an even greater life."
It is our expectation that increasingly the major global insurers and diversified re/insurers will look to the capital markets as an efficient balance-sheet for parts of their books they don't want to hold so closely, or for expansion into areas that generate high capital charges on an equity balance-sheet.
We've seen the likes of Allianz doing this, while Markel now has this opportunity in spades since its acquisition of Nephila and ownership of CATCo.
But Duperreault sees broader opportunities to tailor this even more, to ensure the matching of risk with capital is not just right, but it's what the investors really want.
"I could see a time when we're developing products directly for the ILS market, we're going right into the market with ILS type products for individual insureds, pools of insureds," he said.
"I think there's a lot of runway with the ILS market.
"This is a potential, it remains to be seen, but I'd like to be able to do that experiment and I think there's a lot more we can do with this new technique."
This is exactly the right experiment to be undertaking right now. Not just due to where we are in the market cycle, but because of where we are in the evolution of risk transfer and the evolution of the re/insurance capital stack.
ILS in the hands of an asset manager proved to be a very powerful thing, changing the re/insurance market landscape forever.
ILS in the hands of a reinsurer has become a powerful lever for optimisation of capital, addition of efficiency and driver of growth.
Now ILS in the hands of a risk originator is the next big thing and with an originator of risk the size of AIG set to embrace that we're about to find out just how powerful that can be.
———————————————————————

View all of our Artemis Live video interviews and subscribe to our podcast.
All of our Artemis Live insurance-linked securities (ILS), catastrophe bonds and reinsurance video content and video interviews can be accessed online.
Our Artemis Live podcast can be subscribed to using the typical podcast services providers, including Apple, Google, Spotify and more.
—————————————