A number of insurance-linked securities (ILS) funds have reported negative returns for September 2018, as the impacts of hurricane Florence in the United States and typhoons Jebi and Trami in Japan take their toll on private ILS arrangements and collateralized reinsurance positions.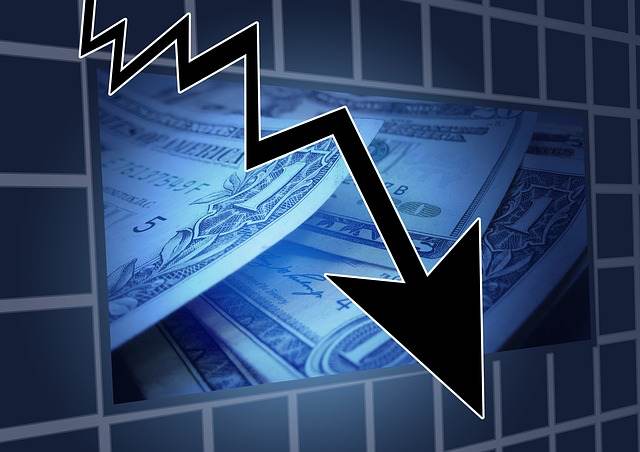 We understand that the losses that are flowing through to ILS funds and investors are largely from private collateralized quota share reinsurance like arrangements, as well as some marking down of retrocession positions.
Update: The latest update from the ILS Advisors Index of ILS funds shows that private ILS losses from catastrophes drove large losses for some funds focused on collateralised reinsurance contracts.
In addition, we're told that erosion of aggregates has also been seen during the month, leading to a number of positions being considered at risk of turning negative after October's results are out and the impact of hurricane Michael on the ILS market becomes clearer.
To top things off, there has been some continued loss creep on hurricane Irma exposed positions in September, which has eroded the profitability of some positions even further, or increased the losses faced by those ILS funds or investors holding them.
While another factor set to dent some ILS funds returns for the month of September 2018 is the realisation of increasing catastrophe bond losses from the Citrus Re program, sponsored by Floridian headquartered P&C insurer Heritage.
The loss estimates for Citrus Re cat bonds increased in late August, but the marking down of some of these positions has fallen into September for some funds, we understand.
In fact, differing valuation strategies has been a factor in pushing some ILS funds negative month returns into later months than their competitors, a factor seen also towards the end of 2017 as some ILS funds continued to report negative impacts from the hurricanes for successive months.
The losses in September are not particularly significant, in terms of dollar value for the insurance and reinsurance industry as a whole. Neither are they particularly significant for the ILS market.
But the loss events have driven some ILS funds to their worst returns since September 2017 we understand, reflecting the severity of this aggregation of events in one month and also the increasing expansion of ILS fund exposure around the globe.
For certain ILS fund strategies which have a larger exposure to Japan, or to private quota shares, the impacts of September's events have been severe enough to turn their September returns negative, as managers look to reserve conservatively for losses using estimates based on the claims and industry loss information they have today.
A glance at the ILS Advisers Index, which tracks the returns of 34 ILS fund strategies, shows that September is currently negative with just a handful of returns still to be reported, reflecting the impacts of these global catastrophe events.
It's also important to note that far from every ILS strategy has been impacted severely by these losses and the ongoing impacts of Irma. Numerous cat bond strategies have seen no impact at all and many private ILS funds have also been diversified enough to still deliver a positive return for September.
Once again the wide range of ILS risk and return fund strategies was evident in September.
It will be interesting to see how the return of negativie performance for some ILS funds, at the same time as reinsurers have been reporting heavier losses for Q3, influences reinsurance renewal discussions for January 2019 and beyond.
It is certainly beginning to seem likely that further rate declines are no longer guaranteed, despite continued high levels of capital in the industry. Although rate dynamics are expected to be very localised at 1/1, suggesting that Japan and the U.S. could see the strongest upwards (or supporting) rate pressure.
View all of our Artemis Live video interviews and subscribe to our podcast.
All of our Artemis Live insurance-linked securities (ILS), catastrophe bonds and reinsurance video content and video interviews can be accessed online.
Our Artemis Live podcast can be subscribed to using the typical podcast services providers, including Apple, Google, Spotify and more.