Reflecting the hurricane Irma related loss creep experienced by insurance-linked securities (ILS) funds and reinsurance vehicles, the regulator in Florida has reported a 13% rise in total insured losses from claims reported to more than $9.7 billion.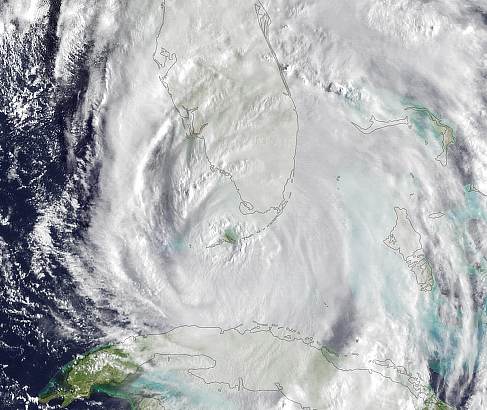 Still the regulator reports over 92,500 insurance claims from hurricane Irma are still open in the state of Florida, suggesting the total has further to rise before the final bill for the insurance, reinsurance and ILS industry from last years major storm will be fully understood.
Hurricane Irma claims figures have been escalating and also numerous claims have been re-opened, with issues including claims inflation caused by high loss adjuster costs, to assignment of benefits (AOB) related issues, cited as part of the cause.
But there is also the slow pace of claims getting closed down, as the number of claims left open has only declined by roughly 8,000, to 92,513, since our last update on April 18th.
Loss creep from hurricane Irma has been hurting some ILS fund strategies and collateralized reinsurance vehicles where losses have not already been agreed on or commuted.
The increasing loss burden has resulted in some negative impacts at ILS funds in recent months, with both March and April seeing the average return of the ILS fund market, as tracked by ILS Advisers, falling to negative returns.
The regulator in Florida reports that it is still the case that commercial claims, both commercial residential and commercial property, are lagging behind in terms of settlement speed, with just only 68.4% of commercial property claims now closed (up from 58% in April) and 77.2% of commercial residential (up from 72%). These commercial claims are often larger as well, suggesting further creep for the FLOIR total in the coming weeks.
The claims estimate coming out of Florida remains some way below industry-wide estimates of U.S. insurance and reinsurance losses resulting from hurricane Irma, that still suggest a final bill for the industry of around $18 billion to $20 billion.
There are still industry-loss warranties (ILW's) that are exposed to ongoing hurricane Irma loss creep as well, with some of the aggregate covers and so-called window ILW's exposed to further increases in loss estimates, as well as to other events from 2017, while there is a chance the $20 billion industry loss estimate comes into play at some point in the future.
Hurricane Irma is likely to continue to influence some ILS strategy results over the coming weeks as the final loss bill becomes clearer.
Register now for our upcoming Singapore conference. Tickets on sale here.


View all of our Artemis Live video interviews and subscribe to our podcast.
All of our Artemis Live insurance-linked securities (ILS), catastrophe bonds and reinsurance video content and video interviews can be accessed online.
Our Artemis Live podcast can be subscribed to using the typical podcast services providers, including Apple, Google, Spotify and more.